Both the Australian and English captains reached their 100th Test in the same match but there was joy for one and sorrow for the other.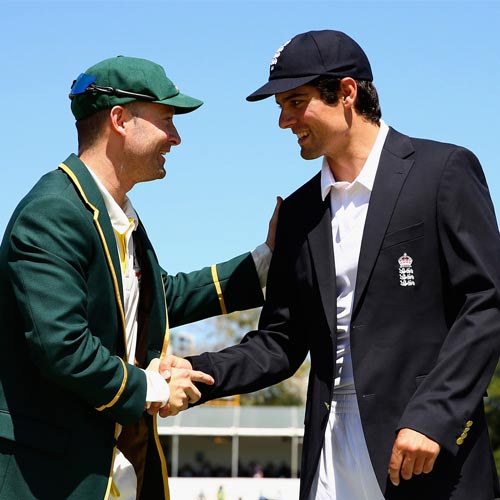 A very rare moment was at hand on Day 1 of the third Ashes Test at Perth as both Australia as well as England's captains Michael Clarke and Alastair Cook reached their 100th Test match.
In the five days that followed, both Clarke and Cook who are prolific batsmen saw their willows not making much runs but their captaincy was tested.
While the likes of Ben Stokes, Steve Smith scoring tons both captains must have felt that they let their chances go by not making their landmark Test count.
But on Day 5, Clarke had the last laugh as he lead his team to an Ashes win as the Australian team with the Perth Test win managed to go 3-0 up in the five Test series bringing the urn back as the big screens read, 'the urn returns'.
There were tears in the eyes of all the players as they relished the win. Clarke and coach Darren Lehmann were two men who were vindicated with the result that was so different from the humiliation that they suffered on English soil a few months ago.
Better batting, aggressive bowling and on the ball fielding - the Australian team played like a unit much to the joy of Clarke who impressed with his captaincy and field placements, a facet of his game that has won the 32-year-old man fans.
England on the other hand were abysmal with their batsmen failing to click, their bowlers giving away runs with ease and their fielders being sloppy in the field.
The Australian team are now seeking a whitewash as they seek to win the series 5-0, while England return to the drawing room ahead of the Boxing Day Test as they seek to win a consolation match but they will need to up their game for that.