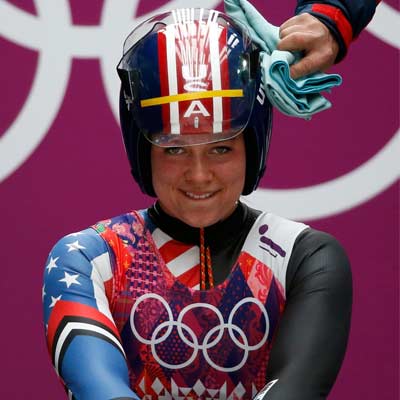 The Sochi Games are heating up not just on the ice but also online. A Beyonce song that inspired American luger Kate Hansen to do her dance routine and a video of that warm up has now gone viral on YouTube.
The Halo singer also approved as she shared a video of Hansen's routine on her Facebook page.
Before every race, the 21-year-old sports star puts on her headphones and dances out to a 'strictly Beyonce' playlist.
Hansen may have not won a medal but she finished in the top 10 in her event and became famous thanks to her pop star idol.
Here's Beyonce's Facebook post:
Watch the video of Hansen dancing: