All-rounder Ravindra Jadeja says the team should not panic in order to get positive results. Kiwis to go all out seeking 4-0 clean sweep.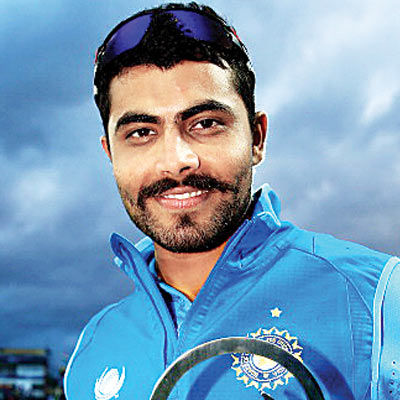 The year 2011 was about the World Cup. It was also about back-to-back humiliations by a 4-0 margin. Alas, another such possibility stares MS Dhoni & Co. in the face.
After losing their second successive ODI series overseas and their confidence dented, world champions India would be desperate to salvage some lost pride by notching up their maiden win on the tour when they take on in-form New Zealand in the fifth and final ODI here on Friday.
India came to New Zealand as the No. 1 ODI team but in the course of losing the series 0-3 and one match tied, they have slipped to No. 2. India's last victory came in Kanpur in November and have since remained winless in seven matches, losing two in South Africa and three here, a No Result in South Africa and a tie here last week making up for the other two.
At the Westpac Stadium, India will play for more than just pride. A consolation win will mean that the series will end at 3-1 in favour of the hosts rather than 4-0. Even so, a victory will only restore so much respectability for India, considering how awfully wrong things have gone for the visitors ever since they stepped out of home in early December.
The fourth ODI at Seddon Park last Tuesday was a must-win game to keep the series alive, but India were not up to the mark. In a desperate bid to come back in the series, they made a plethora of changes, and most of them didn't work out as intended. Virat Kohli was promoted to open after Shikhar Dhawan was dropped while all-rounder Stuart Binny was given only one over.
All-rounder Ravindra Jadeja said on Thursday that his teammates need to avoid panicking to curb the "little errors". "It is just that we panic a bit and we have to reduce that percentage, those little errors. I don't think there is any major problem as to why we are not clicking in batting and bowling," said Jadeja. "We just need to avoid panicking and we can get positive results.
"We want to win. We will have to win to keep a good morale for the Test series and going forward on the tour. We have to be positive and give 100 per cent for there is nothing left to think now. We know our calibre, our capability and we have already done it in the past, in overseas conditions as well.
"I don't think there is a big difference in what the two sides are doing at the moment. It is about small things. In one-day cricket, two-three overs can make a difference, if you concede extra runs or cannot score enough in that period. That is a problem for us and we have to avoid mistakes in such times," he added.
Meanwhile, New Zealand all-rounder Nathan McCullum said that his team will aim for a 4-0 result. "I guess the Indian team has been surprised with how consistent we have been. But they have still played some fantastic cricket. We have just seen a great ODI series here and that's fantastic for one-day cricket and very exciting for international cricket," McCullum said on match eve. "They will be hurt with the way we have taken things away from them. They probably have to give us a bit of credit as well," he opined.
—With inputs from PTI