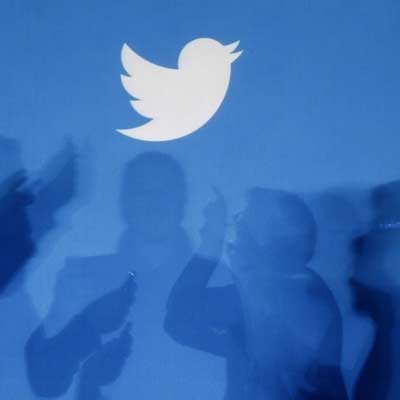 Social networking site Twitter has rolled out its 'MUTE' feature to help users monitor tweets from certain accounts that are spamming your timeline and eventually mute them.
As social media gains credence, 'unfriending' or 'blocking' friends or colleagues can have serious impact on interpersonal relationships and hence this feature can come in handy for Twitter users.
Though Facebook has a feature to hide posts that users do not wish to see from their timeline, Twitter mainly depended on third-party apps till date for the same feature.
On Monday, Twitter finally announced that it was releasing Mute across its official apps starting with the website, followed by activating it on iOS and Android apps.
It is available in the following section: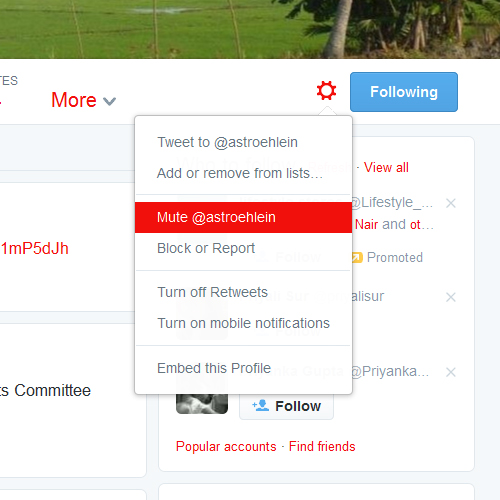 Twitter is also rolling out the mute feature in it's mobile apps. Once active for your account, you can access it by viewing a user's profile, tapping on the settings gear, and selecting Mute.
You can mute someone via the "More..." option when viewing a tweet in your timeline. This requires you to visit the user's profile page and finally click on the Settings icon and then select the Mute button.
According to Paul Rosania, "To mute a user from a Tweet on your iOS or Android device or on Twitter for web tap more and then mute @username. To mute someone from their profile page, tap the gear icon on the page and choose mute @username."
When the colour is red, the person has been muted and if the colour is grey, the person has not been muted.
Muted users will not know that you have removed their tweets from your timeline. If they send you a direct message, favourite your tweets or mention you, it will be visible to you without letting them know about muting option being used.
Today we're introducing mute, a feature that allows you to hide a user's Tweets and activity. Read more: https://t.co/CfGKeIyodI

— Twitter Support (@Support) May 12, 2014
Message to twitter users from Paul Rosania-Product@Twitter
Today we're beginning to introduce a new account feature called mute to people who use our iPhone and Android apps and twitter.com. Mute gives you even more control over the content you see on Twitter by letting you remove a user's content from key parts of your Twitter experience.
In the same way you can turn on device notifications so you never miss a Tweet from your favorite users, you can now mute users you'd like to hear from less. Muting a user on Twitter means their Tweets and Retweets will no longer be visible in your home timeline, and you will no longer receive push or SMS notifications from that user. The muted user will still be able to fave, reply to, and retweet your Tweets; you just won't see any of that activity in your timeline. The muted user will not know that you've muted them, and of course you can unmute at any time.
To mute a user from a Tweet on your iOS or Android device or on Twitter for web tap more and then mute @username. To mute someone from their profile page, tap the gear icon on the page and choose mute @username.
In the coming weeks, we will roll out the mute feature to everyone.
Message to developers by @AndyPiper from Twitter:
We're happy to announce that several new API endpoints are available to you, working with the new Mute feature.
The Mute API endpoints are somewhat analogous to the /blocks/ methods already available, but have quite different results. The function enables a particular user to be "muted" from the timelines of the authenticating user, rather than unfollowing or blocking them.
To mute or unmute a user you would use the POST mutes/users/create and POST mutes/users/destroy endpoints respectively. To find out whether an authenticated user is muting other users you can use the GET mutes/users/ids and GET mutes/users/list endpoints. In addition, GET friendships/show will also now include information about whether one user is muting another.
The Twitter web and mobile clients are starting to support this new feature, and we are excited to share these new API endpoints with the developer community for use in your own apps and tools.
We're rolling this change out to users this week, so please try the endpoint within a few days if you do not initially have access.