The commercial featuring Katrina Kaif has now been launched on TV and YouTube.
Sony officially launched its much-hyped quad core Xperia Z smartphone in the Indian markets on Tuesday. Intensive promotional strategies made sure that the phone was visible on all media: print, web and television. The new flagship handset from Sony is priced at Rs38,990.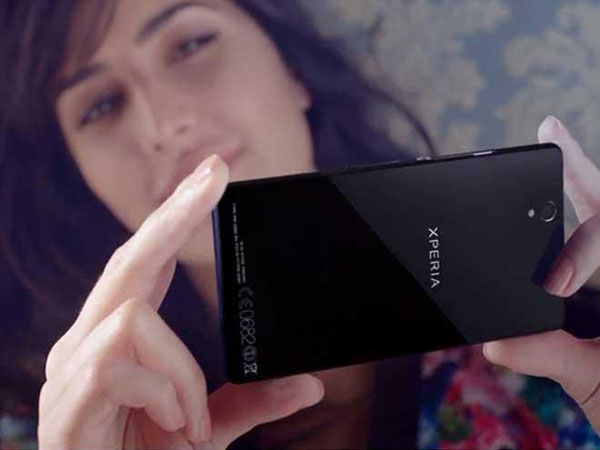 The commercial featuring Katrina Kaif has now been launched on TV and YouTube.
The commercial begins with Katrina flaunting the handset's Razor sharp display, followed by a Walkman music player on board, boasting about the excellent sound quality and then to reveal the full HD picture quality of the handset.
The advertisement ends with the actress washing the smartphone with water thus stressing on its dust and water proof features.
Watch the advertisement below

The advertisement was well-received and Sony is banking heavily on marketing and promotion for the phone to succeed in the Indian market.
The company is going to promote the new Xperia Z in a big way, investing around Rs300 crore in marketing and promotions in this year.
The Japanese consumer electronics-maker is eyeing 30% of its total business in India from the smartphone segment in the financial year 2013-14.
The electronic giant currently has 11 models, starting from Rs8,500 and going up to Rs39,000, in its smartphone portfolio.
The firm has set a target to triple sales in mobile business to Rs35,000 crore in fiscal year 2013-14 in India.
Nationally Sony has 3,000 distributors in total and it is going expand to 8000 by 2013-14.
The firm is planning to bank on this newly-launched premium smartphone Xperia Z and the rapidly growing market in this category.
Key features of Sony Xpera Z:
1.5GHz Snapdragon S4 processor
2. Android 4.1 Jelly Bean
3. 2GB RAM
4. 5 inch full HD Display, resolution of 1920 x 1080 pixels
5. 13MP rear camera;2.2MP front camera for video calling
6. 16GB internal storage, expandable up to 32GB via microSD slot
7. 4G LTE
8. 2,330 mAh battery
9. Waterproof, dust-proof
The Xperia Z has been released in several European countries, as well as in Asia. DigiTimes is reporting that the device has already been sold out in the pre-order phase in some of the most important tech markets like France, Germany, Japan, Taiwan, and Hong Kong.