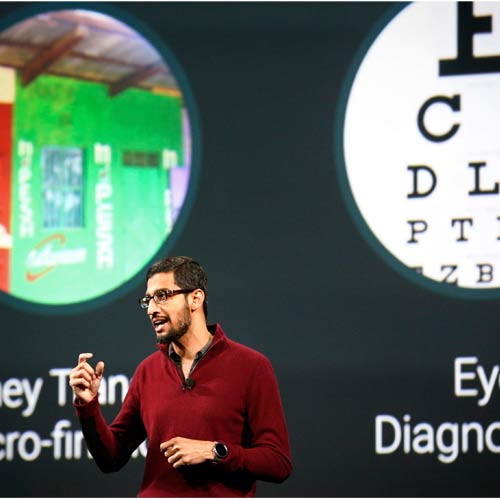 Going by the name 'Android One', Google has announced the launch of its latest affordable smartphone that will run on stock version of Android in India.
Launched at Google I/O 2014, the tech giant's annual conference in San Francisco, Android One will also receive automatic updates for localised apps on Google Play.
At the keynote address of the event, Sundar Pichai, senior head of Android and Chrome Platforms informed that Google had partnered with the three Original Equipment Managers (OEM) in India inorder to pool in resources in creating high quality smartphones in less time.
An Android One model, created on a Micromax device would feature a 4.5 inch screen, dual sim slot, removable SD card and FM Radio- all of this that would cater to the Indian audience specifically. Apart from Micromax, Google has also partnered with two upcoming OEMs Karbonn and Spice inorder to develop similar affordable packages.
The phone, being one of its cheapest smartphone, is marketed as a phone for the "next one billion people" allowing more users the opportunity of using high quality smartphones at affordable rates. Priced at an affordable price of $100 or less, this next-gen smartphone will be out in the market by the fall.
Google launches Android One, first in India. An attempt to reach the huge emerging market. #GoogleIO2014 pic.twitter.com/exn70USneo

— Greenbot (@agreenbot) June 25, 2014
Less than $100 for the Micromax AndroidOne, available in India this fall (live blog) http://t.co/w4hH0g7Ww1 #io14 pic.twitter.com/ZIOmuIJpzj

— CNET (@CNET) June 25, 2014
Watch this video where Sundar unveils the Android One at the I/O 2014 Conference: