Tech-savvy voters now have an additional outlet to make their voice heard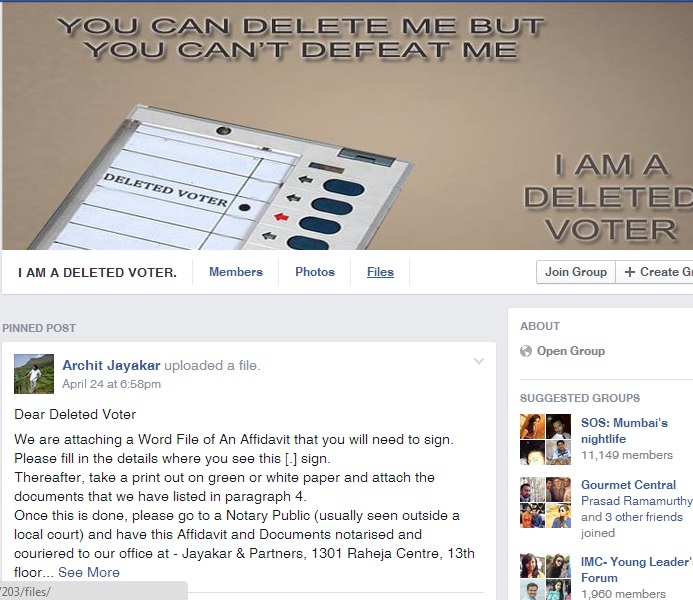 Pune: Following complaints by thousands of Mumbaikars whose names also went off the electoral roll, a legal team of M/s Jayakar and Partner with advocate Pankaj Sutar and advocate Chetan Nagare decided to approach High Court with a Public Interest Litigation (PIL). To reach out to such voters, they have harnessed social media by launching Facebook page named 'I am a deleted voter'.
Nagare told dna that through Facebook page, as many as 250 voters have downloaded affidavit and have send it to them for the PIL. Nagare said that almost 5000 voters have contacted them over phone and many via Facebook.
Nagare said that since he hails from Pune, the PIL filed in High Court is also aimed at benefit voters from Pune, who were deleted from the electoral rolls.
Meanwhile, BJP candidate Anil Shirole has reacted to Election Commission's remarks and has demanded action against those responsible for deletion of names. Shirole reiterated that all the voters who exercised their franchise during the 2012 PMC elections should be allowed to vote for 2014 Lok Sabha elections before the results are declared.