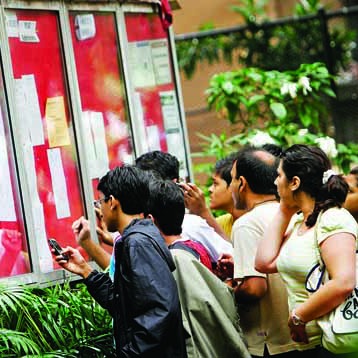 Pune: Even after every year, the number of seats in engineering colleges go unclaimed, the state is expected to see a rise in the number of engineering colleges that it hosts. The state is in the process of giving nod to new engineering colleges. Currently, there are 1.52 lakh seats available in the state this year and more than 47,000 seats remained vacant in the state last year.
While speaking to dna, one of the officials from Directorate of Technical Education (DTE) said, "With new colleges coming up in the state, there will be addition of 1,000 to 1,500 seats to the existing 1.5 lakh seats. As per the observations, thousands of seats remain vacant and this year, there is a possibility that the number of vacant seats will increase," he said.
Meantime, the engineering aspirants this year are in a great fix that the DTE is yet to come with criteria for giving admissions to the students. The DTE has already announced that this year, they will give 50 per cent weightage to JEE score and 50 per cent to the PCM score. However, it is yet to decide that whether DTE will give admission on the percentage of both the score will be considered. "It is expected that the decision on percent or percentile will be taken in the coming days and the picture will be clear," he added.
Meantime, there are 15 centres that have been set up to accept forms of the students so that the admission process will be done through Central Admission Process (CAP). While speaking to dna, S.S. Pardeshi, professor from COEp, said that the last two days, they have accepted over 1,000 forms.