Activists point at bad quality work; helpline gets 150 complaints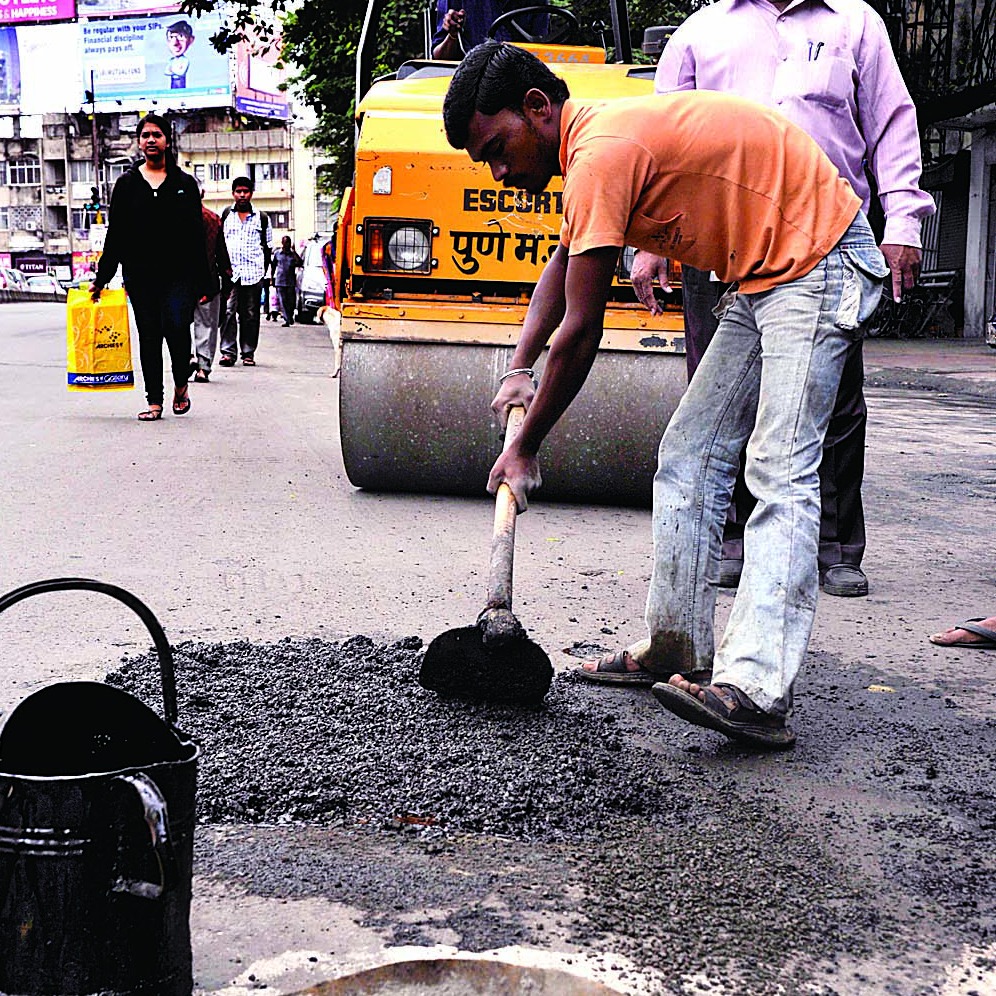 Pune: The helpline started by Pune Municipal Corporation (PMC) has registered 150 complaints about potholes on city roads. The number seems a little on the higher side considering the moderate rains that the city has received till now.
The municipal administration has formed 35 teams to repair the potholes that have shown up in different parts of the city. According to PMC officials, the administration will be taking daily reports about the repair works.
Last year, the civic administration had faced wrath from all corners of the city over pothole-ridden roads. The condition of the roads was so bad that the then PMC commissioner, Mahesh Pathak, had himself hit the streets to monitor the repair works. A record 4,000 potholes were repaired during the monsoon and the civic administration had blamed the heavy rainfall for the deteriorating condition of the roads.
However, this year even moderate rainfall has deteriorated the roads and the civic activists are pointing at the poor quality of roads.
According to officials from the road department, most of the complaints received till now are from Kondhwa, Satara road and Kothrud areas.
Maj Gen (Retd) SCN Jatar, president of Nagarik Chetna Manch, said,
"The civic administration does not monitor the construction work of roads and as a result the road quality is compromised with. Since the road is not of good quality, it develops potholes during the rains. The civic administration should penalise the contractors if the road develops potholes."
When contacted, Vivek Kharwadkar, additional city engineer of PMC, said,
"We have formed 35 teams to repair the potholes developed in this monsoon and we are getting daily report of the work carried by these teams."