The suicide of 52-year-old RTI activist Vilas Baravkar, who had been highlighting the irregularities in the construction activities in and around Chakan has sent the local police as well as politicians in a tizzy. In his four page suicide note, written on a Rs 100 stamp paper, Baravkar has named 78 persons including serving and former IPS officers and local politicians.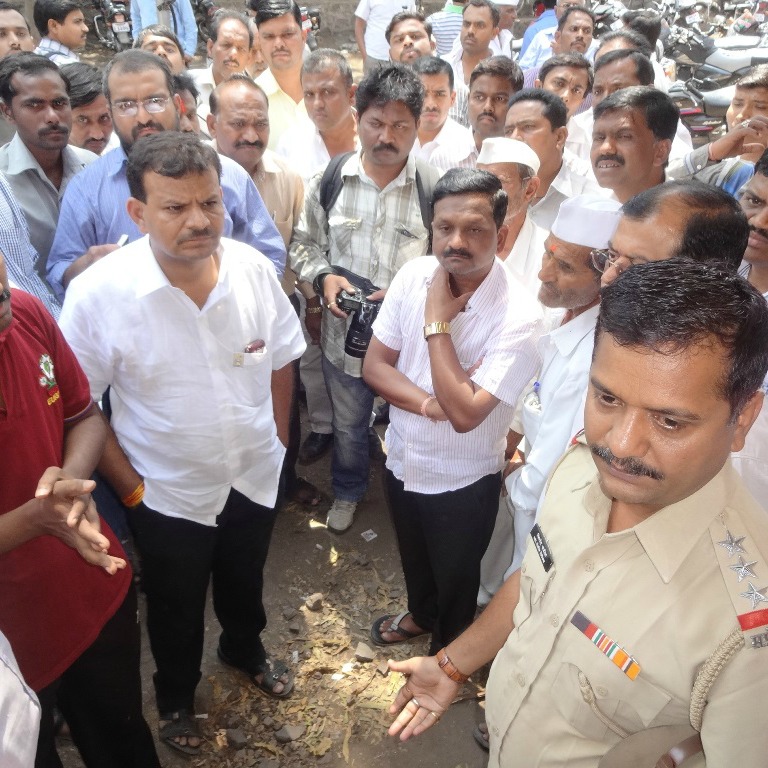 Discovery of the Body and the note
Baravkar allegedly hanged himself to death at his residence in Chakan in the wee hours of Tuesday. Baravkar has named police officers like Vishwas Nangre Patil, Pratap Dighavkar, two deputy superintendents of police from Khed division and politicians like former legislator Ram Kandage, Suresh Gore, Ashok Bhujbal, Kiran Manjre and Krushna Nanekar.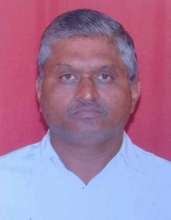 Baravkar had gone to Khed tehsildar's office for some work on Monday. After returning home he sent back his security escort constable Suresh Jadhav and sat down to write what later turned out to be the suicide note. While his family members slept separately, Baravkar seems to have gone in another room and hanged himself to death. Baravkar's wife didn't see him in the morning and found the room was locked from inside. She called her son and the door was broke open. The local police were informed about the incident. Spot panchnama revealed the suicide note and the body was moved to the hospital.As the news spread, RTI activists and others gathered before the hospital demanding strict action against those named in the note. Baravkar's family, too, refused to accept the body demanding stringent action. Eventually, top police officers intervened and assured them of fair investigation and convinced the family to accept the body.
Additional superintendent of police Vijaykumar Magar, who visited the spot and met Baravkar's relatives, said that the situation was under control. He, however, refused to elaborate on the investigations as it was too early.
No details on how Baravkar was harassed
Cops suspect the real reason behind his suicide could be the long-standing dispute he had with his brother and two cousins over six acres of land at Chakan.Pune: Vilas Baravkar may have mentioned 78 people in his suicide note, but he has not listed specific details on how he was harassed by them, the police now claim.They also suspect that the real reason could be his long-standing dispute over his six-acre land with his brother as well as two cousins that led to Baravkar's suicide."Baravkar sought help from several people which included police officers as well as politicians to resolve this dispute. He probably committed suicide as there was no resolution in sight. But before he took the drastic step, he named every single person he had met," explained a senior police officer.
As Baravkar has not listed out specific details, police will first verify how those named by the victim were harassing him before a formal complaint was lodged against them. "We have recovered the note but there are no details on the specific role. We will seek legal opinion before deciding if we should include their names in the FIR. We have assigned the case to an assistant police inspector ranked officer," Superintendent of Police, Pune (Rural) Manojkumar Lohia said.Baravkar had met Lohia when he applied for personal security. "During our conversation, Baravkar had told me that there was a threat to his life as he was working on some serious matters including an alleged scam in the Rajguru Sahakari Bank. He had also lodged a formal complaint against the bank officials. Following this, we had provided a police constable for his security immediately. This constable was asked to accompany him wherever he went," Lohia said.
Dispute over land worth 12 crore
Prima facie, however, the police believe it was his frustration over the Rs 12-crore plots that led to Baravkar's suicide. "He was locked in a bitter dispute with his family over plots in Chakan and Pune-Nashik Highway. He has named every single person he thought did not help him,"said an officer, who didn't wish to be named.
Baravkar had recently fought with his brothers and it was reported in 'Tanta Mukti Samiti (dispute free cell) of Chakan. Baravkar had changed his stance quite often that complicated resolution, sources said. Baravkar was also used by a few politicians who exploited his knowledge of RTI Act, according to this officer. "So much so, that they also gave him a vehicle to move around in the area," he said. A standard 10th passout, Baravkar didn't have a proper source of income. He had rented out two of his rooms and was getting paltry amount in return. His son, too was unemployed.
Vilas Baravkar never discussed issues with me: Security guard
Pune: Constable Ramesh Jadhav who was assigned for RTI activist Vilas Baravkar's protection, said Baravkar never discussed sensitive issues with him. But Jadhav observed that he seemed perturbed for the last two months over the ongoing court case with his family members. Recalling Monday's incidents, Jadhav said that he reached Baravkar's residence around 8 am as usual.
"He stepped out of his house, bought some newspapers and reached a friend's office. After reading all the newspapers, we went to a hotel to have lunch. Then we went to Khed where he assigned some typing work. Then he met some lawyers and chitchatted with them. It was here that he bought the Rs 100 stamp paper and we returned to his house by around 7.30 pm. He then asked me to leave and come back around 8 am next morning,"Jadhav said.
Jadhav said he didn't remember Baravkar meeting any politicians in the last two months, the time that Jadhav was with him.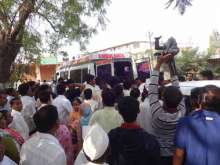 RTI activists want independent probe
Say investigations must take into account info sought by victim. City-based RTI activists have demanded that the Pune rural police should not investigate Chakan RTI activist Vilas Baravkar's suicide as several of their officers -- both serving and former ones, had been named by the activist in his suicide note. They insist that the probe should be handled by an independent agency to ensure impartial investigations in the case. "Baravkar's death is an indicator how activists are unsafe in Chakan and Talegaon Dhabade areas. We lost Satish Shetty for highlighting illegalities in Talegaon Dabhade. Given the gravity of the names mentioned by Baravkar, it is pertinent that the Crime Investigation Department (CID) took over the probe," president of Sajag Nagrik Manch Vivek Velankar said.
Another RTI activist from the city Vihar Durve, who attended Baravkar's funeral, insisted on a probe by a special investigation team monitored by the Bombay High Court. He pointed out that Maharashtra had seen a spate of threats and attacks on RTI activists.
Swarajya Sangharsha Samiti president and RTI activist Vijay Kumbhar said that the investigations must take into account information sought by Baravkar in the last two years as that would be an indicator to who was harassing the victim. "His death was unfortunate. It won't be appropriate if the Pune rural police investigated the case since he has named many from the local police station," he said.