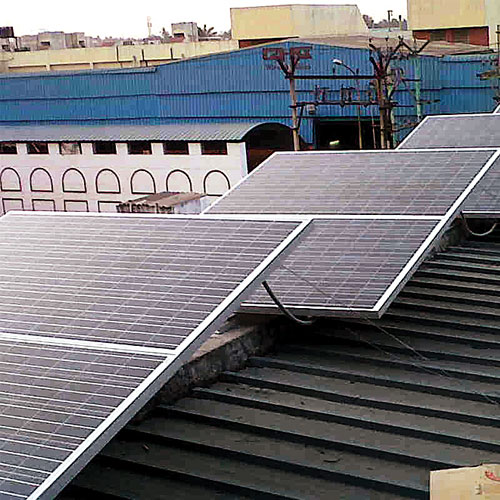 Pune: The School of Energy, Department of University of Pune, has been directed by the ministry of New and Renewable Energy to set up a quality testing cells to check the quality of solar products that are being largely imported from China.
There are several manufacturers in India who provide equipment for solar system installation to residential as well as commercial users and the components of all these solar equipment are being imported from China. "Since these components are cheap, the manufacturers in the country prefer to buy stuff from them. However, there is no mechanism in the country to test these equipment being installed and they are being blatantly getting installed," said Dr S V Ghaisas, the director of School of Energy, University of Pune.
He said that lately, several complaints have started coming from the consumers complaining that there were flaws in the solar systems which were installed and it has prompted the MNRE to set up a cell where the testing on some of the products will be tested and will be given approval.
"The testing centre will be conducting quality checks on the components like vacuum and evacuated glass Vacuum tubes, solar collectors, panels and other stuff,: he said.
The remarks will be given as acceptable or non-acceptable after the quality check.
"As of now the manufacturers will come on their own to get the quality check done on their products and sample would be checked to give the remark on the products," he said.