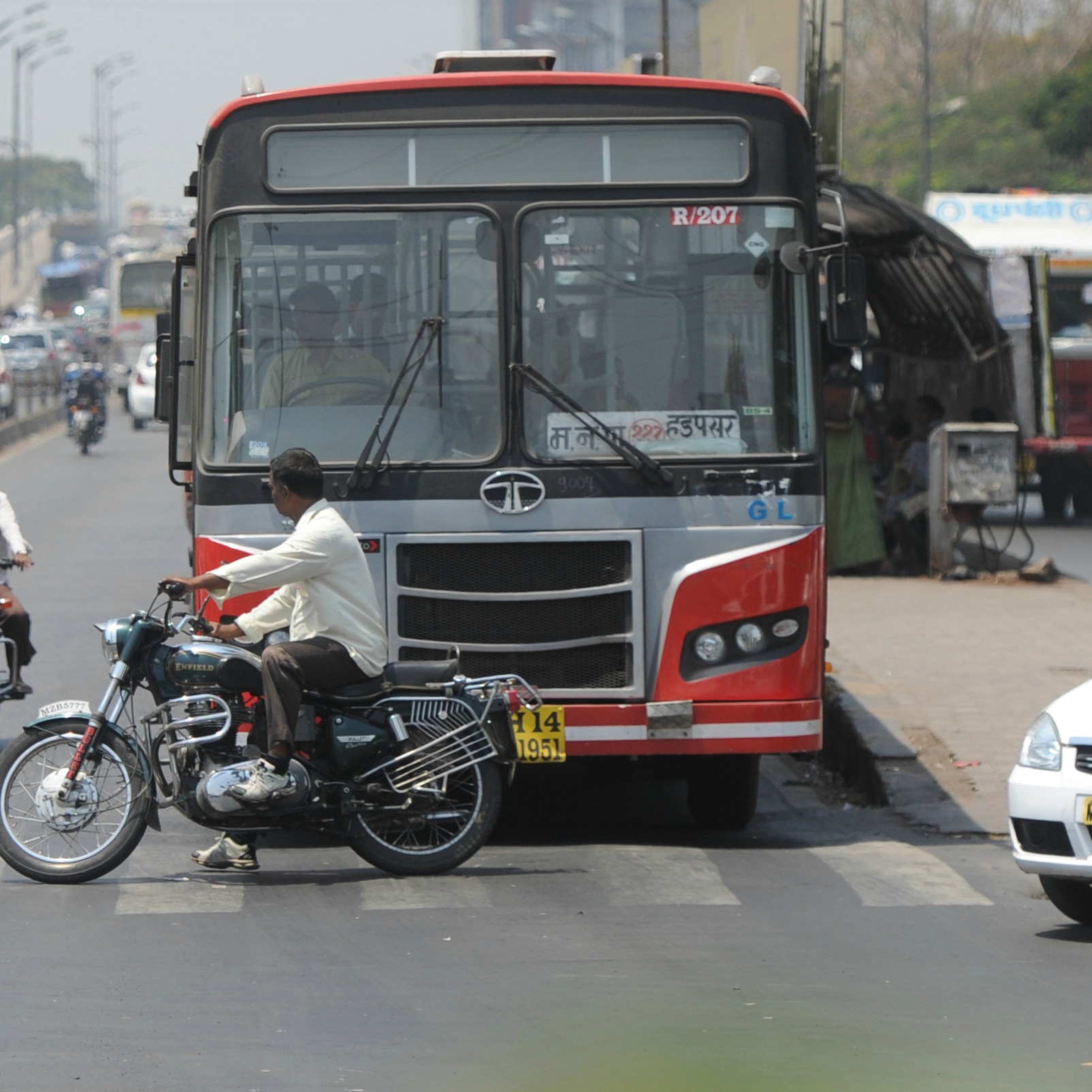 Pune: With questions raised over the commuter's safety issues on the upcoming Nigdi-Dapodi BRTS route, the civic administration has proposed to install various safety and security measures on the recommendations of safety audit prepared by IIT-B.
The Nigdi-Dapodi has speed lanes passing between the up-down BRTS lanes, which raises various issues regarding passenger safety as well as vehicle drivers crossing the BRTS route while entering/exiting speed lanes.
Deputy engineer of BRTS department, PCMC, Vijay Bhojne said, "With the Nigdi-Dapodi BRTS route, we are dealing with a different situation as speed lanes are running between the two up-down BRTS lane. So we also have to think about the entry exit points of this speed lanes." He said that they are not only making the access to BRTS bus stops safer for all passengers, but are also resolving issues affecting people with mobility disability.
On the 13kms Nigdi-Dapodi BRTS stretch, Bhojne said there are 18 bus stops (9 on each side). "The gap between each bus stop is not more than 400mtrs and every 4 minutes there will be a bus at the stop. To make our BRTS route safe and secure we also need equal support from citizens, to make it successful," he said.
Bhojne said that the plans are to make the Nigdi-Dapodi BRTS route a perfect model. He said that each bus stops will be having automatic ticketing machine and buses will be without a conductor.

Measures for safe and & easy access to BRTS stops
- access pathway to bus stops with down-slope ramps and railings
- access pathway fitted with tactile tiles for blind people
- sensory tags for safe opening/closing doors on buses
- Service van stationed at three points on the route in cases of emergency
- raised pedestrian crossing for getting across service & BRTS lanes
- pedestrian crossings illumined with white strips
- lamps to illuminate white strips on crossings in the night
- separate signals for BRTS and service lane for pedestrian crossings
- rumbler strips to lessen vehicles speeds on service & BRTS lanes
- convex mirrors near underpass bus stops
- speed table for pedestrian crossings
- signs for pedestrian crossings