Bangalore-based victim self conducts medical test; inquiry initiated against cop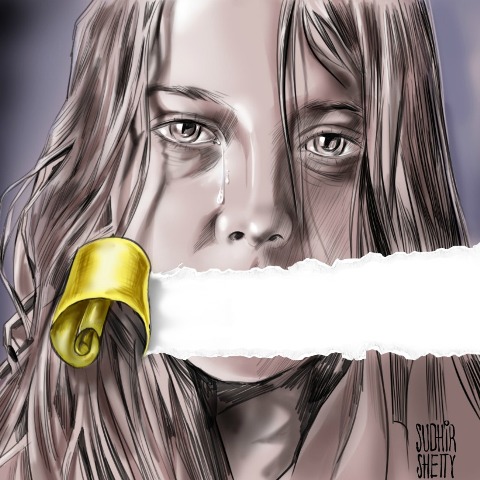 Pune: In a double whammy for a 23-year-old Bangalore-based software techie who came to Pune for a job interview, she was allegedly raped in a hotel room by her interviewer and later when she walked into a police station, she was mocked by the on-duty police inspector.
The girl mustered the courage to get a medical examination and lodged a private case against the interviewer Neval Manik Patel (40) in court following which the the judicial magistrate (First Class) has directed the Airport police to lodge FIR against the suspect. The incident took place in a three-star hotel in Bund Garden on February 12.
The incident has prompted city police to start an inquiry against the police officer who allegedly mocked the girl and didn't co-operate in taking her complaint, confirmed deputy commissioner of police (Zone IV) Manoj Patil.
According to the girl, she had completed her masters in computer science and was looking for jobs when she came for an interview to Pune.
Dilip Naukudkar, inspector in-charge of Airport police station, said that the victim had six months work experience. "She was called by Patel, who owns a software company based in Vimanagar for interview. During the interview, Patel started touching her in an indecent manner. The victim tried to raise an alarm but he started beating her and raped her. He later promised to give her a job with higher post asking her to remain mum. When she refused, Patel showed her obscene pictures which he had clicked and refused to return her academic certificates."
Naukudkar said that the victim in her plaint alleged that after the incident, she had approached Kharadi bypass chowky that falls under Airport police station jurisdiction. "The on-duty police assistant sub-inspector AS Temghire and three other police constables didn't co-operate when she approached the police station and instead started taunting her. She claimed that policemen cracked jokes on her," said Naukudkar.
Deputy commissioner of police (Zone IV) Manoj Patil said, "This is a horrible incident. The victim then approached court and later on the direction of Judicial Magistrate (First class) the case has been registered. We have also set up an inquiry against ASI Temghire and three other policemen. It's every policeman's duty to help the victim and if they are facing issues in registering the complaint they must not make them run from pillar to post or even crack jokes on them. The complaint can be taken in any chowky and later after informing the seniors, the case can be transfered. They have misused their power and have hidden information."
On Friday, the magistrate directed the police to register the complaint against the suspect. No
arrests have been made yet.