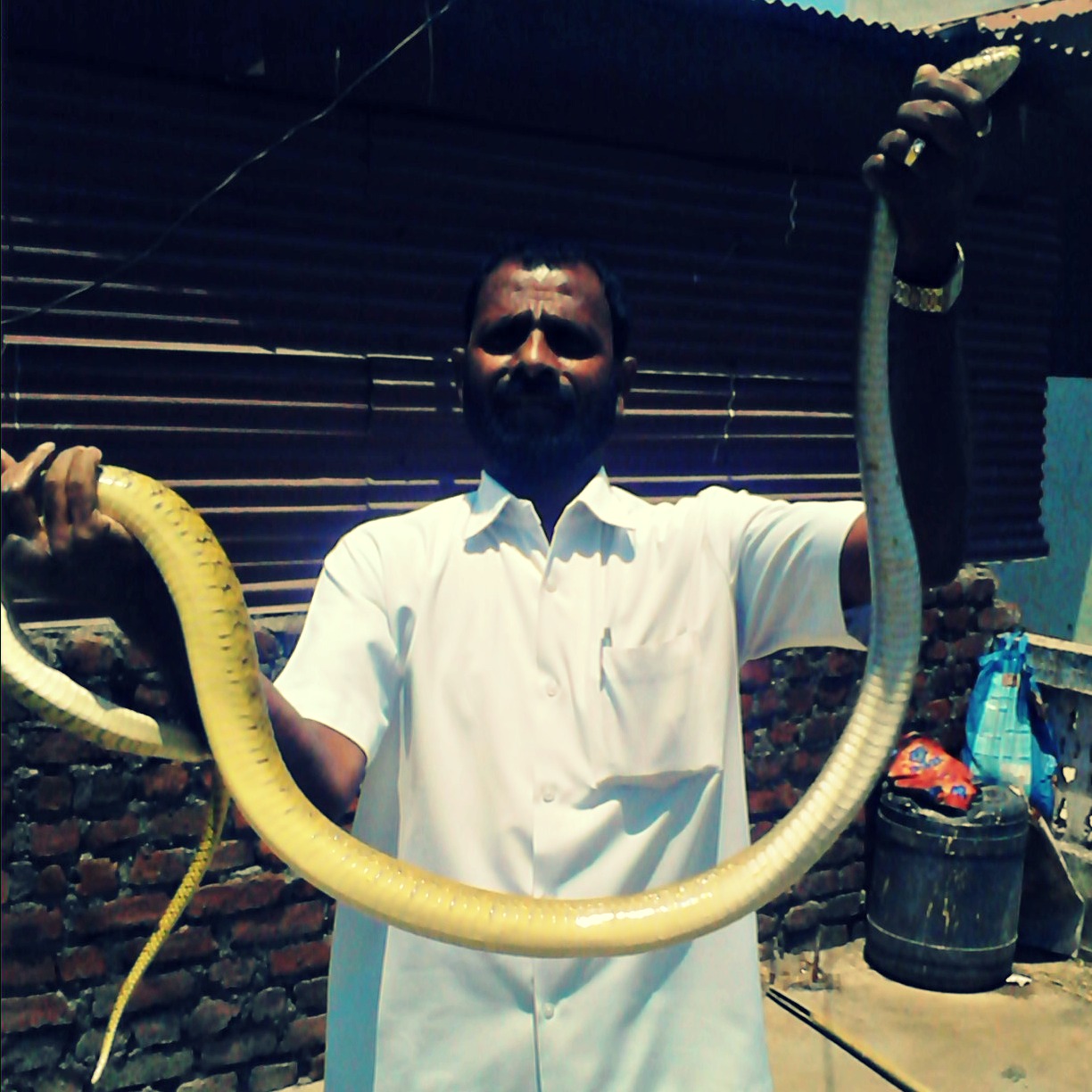 Pune: A high flier at Air Force station did something different when he saw a fully grown snake in his garden,early morning on Sunday. The Air Force officer showed a presence of mind and called a snake lover to rescue the snake instead of trying to catch it himself.
In brief
Speaking to dna, the officer said, "Around 8.30 a.m. when I was relaxing in front of my house, I saw it near the main gate. The snake was quite long and before it went inside the house I called up a snake catcher who reached the place in 10-15 minutes."
Anil Gaikwad,who caught the snake said, "It was a fully grown snake. When I reached the spot, the snake had gone inside a hole,So we patiently waited but in sometime it came out again that is when I managed to catch it."
Snakes come out in summer
According to Gaikwad, summers are usually the time when these reptiles come out in search of water, food and shelter. The major areas where snakes are seen in the city include Hadapsar, Wanawadi, Ambegaon, Narhe, Kondhwa, Mundhwa, Vishrantwadi, Koregaon Park, Hinjewadi, Bhosari and Moshi. As per the statistics issued by the Animal Rescue Centre at Rajiv Gandhi Zoological Park in Katraj and the Bahinabai Chaudhari Prani Sangralaya, 1500 snakes have been rescued between April 2012 and March 2013.
Apparently, the number has increased to 2000 at the end of March 2014. Cobra, Russell's Viper, Krait and Rat snakes were some of the species among the rescued snakes.
Curator of the Animal Rescue Centre at Katraj Dipak Sawant said, "Natural habitats of snakes like forests are reducing as humans have encroached upon their space with the rapid urbanisation. Snakes have no other option but enter human habitats for their basic needs. As February ends, the temperature starts increasing and the land heats up. The snakes need to come out of their pits and search for cooler places. Therefore, they are found in gardens, greener belts and areas near water bodies like ponds and rivers."
Youth organizations of animal lovers can help
Anil Khaire, Zoo director of Bahinabai Chaudhari Prani Sangralaya said, "Earlier, it was the volunteers from the Animal Rescue Centre at Katraj who would help to rescue snakes. But now there are some youth organisations formed for this purpose. As per the earlier norms, we used to rescue snakes found in areas up to 25 kilometres from the city limits. But now, due to increase in urbanisation, the limit is extended to 100 kilometres from the city. The snakes rescued are released to Sinhgad, Wadgaon, Paud and Battis Shirala in Kolhapur."
If you find one in the open, do not panic and immediately contact the Animal Rescue Centre at Rajiv Gandhi Zoological Park in Katraj
Phone Number: 020-24370747.