Target housing society in Kondhwa-Bibvewadi area, steal assets worth Rs 4.5 lakh from widow's flat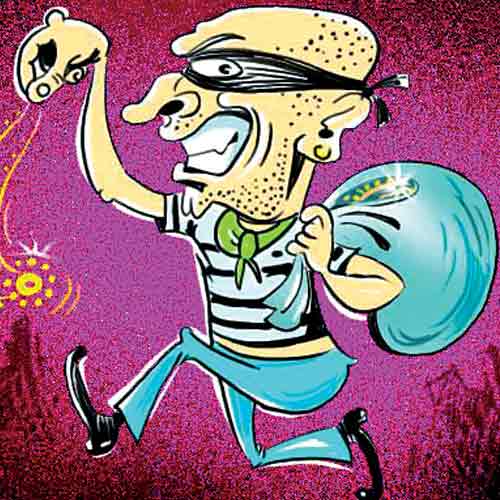 Pune: In a span of an hour, a gang of three unidentified persons broke into five flats in a housing society in Kondhwa-Bibvewadi area and robbed Rs 4.5 lakh from one flat which belonged to a widow. When the other flats did not turn up any valuables, the robbers trashed the bedrooms in a fit of rage.
A case has been registered with Market Yard police station by the 50-year-old widow against unidentified persons under relevant sections of Indian Penal Code comprising of robbery, attempt to robbery and an act done by them with common intention. No arrests have been made yet.
The incident took place in the wee hours of Thursday between 2 am and 3 am at Vishnu Vihar society in Kondhwa-Bibvewadi road. The robbers first struck the house of the widow who had gone to attend a wedding.
S M Babar, inspector in charge of Marketyard police station said, "The robbers broke open the locks of five houses but they could only rob one. They robbed Rs 4.5 lakh from the house of a widowed teacher who lives alone. She learnt of the theft from her neighbour. The robbers stole cash worth Rs 60,000, a Rs 10,000 wrist watch and gold, pearl and silver ornaments, all of which are in total worth Rs 4.50 lakh."
Babar added that the robbers mostly targeted houses on the first and second floors of the building. In three of the houses, the robbers did not find any valuables as they were empty. In the fifth house the robbers broke open a cupboard but did not find any valuables and they left the house in a mess.
Police station sources said they have got CCTV camera footages from a nearby area which have given them clues about the robbers and would help them crack the case within 48 hours.