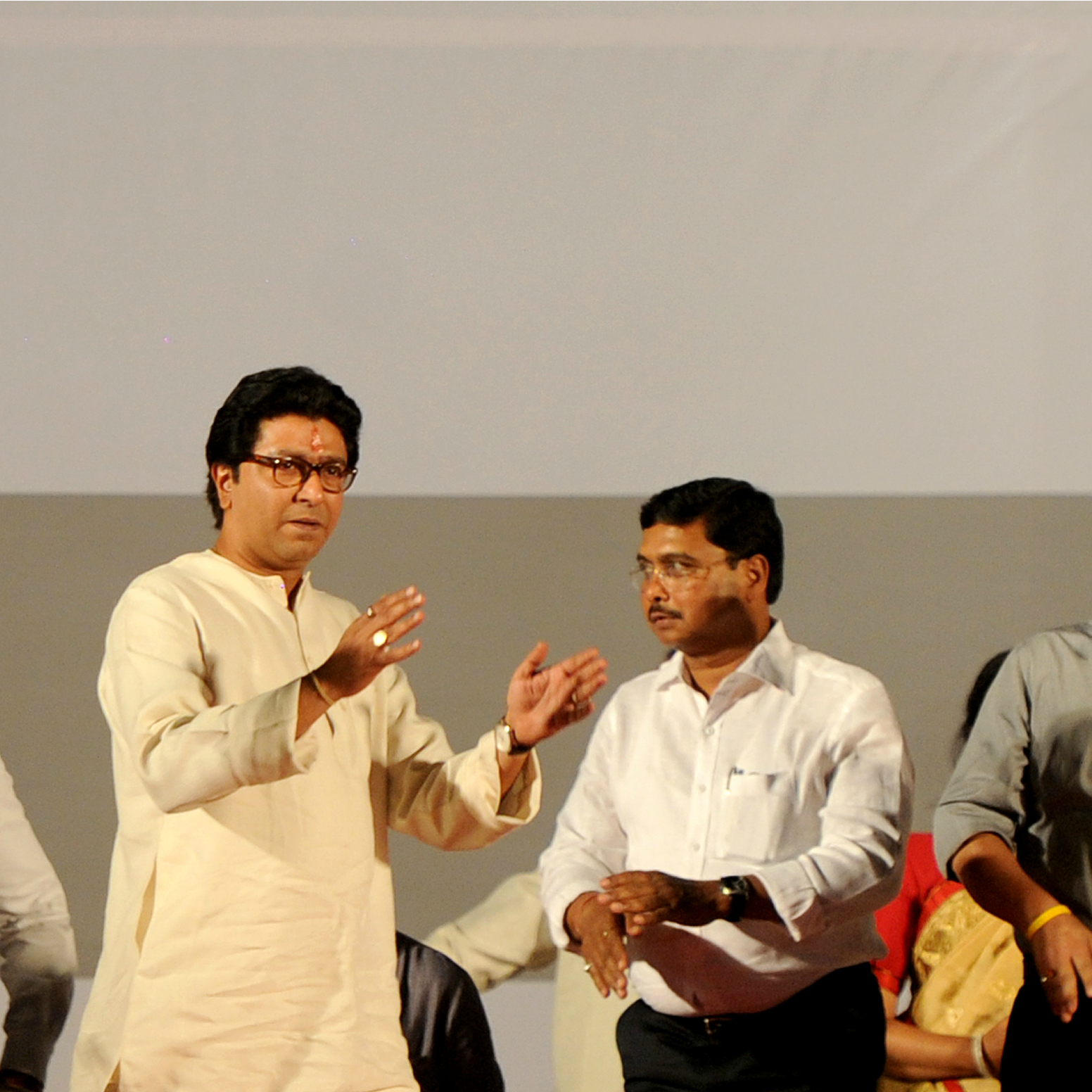 Pune: BJP and Shiv Sena leader criticised MNS chief Raj Thackeray on Tuesday for putting his weight behind Congress-NCP combine under the garb of supporting Narendra Modi for PM, adding people will not fall prey to such petty and divisive politics.
Former Pune Lok Sabha MP, Pradeep Rawat, who is the campaign in-charge for BJP-Shiv Sena candidate Anil Shirole, and Shiv Sena city unit chief Shyam Deshpande told the media in a press conference that Thackeray, in his public rally, was full of contradictions. Rawat said that on one hand Thackeray is supporting Modi, and on the other he is fielding for a candidate Anil Shirole, against Modi. Rawat said that since MNS was new during the 2009 elections, people voted in his favour, but now they will not support a man which such contradictions. He told reporters, that even though Thackeray is claiming otherwise, he is using the Modi mask for his own gains and to help Congress-NCP. Deshpande said that Thackeray's entire speech reeked of jealousy against Shiv Sena chief Uddhav Thackeray. He criticised the MNS rally in Pune on Monday, calling it an entertainment show, which did not even succeed on those grounds.
He added that people realise voting for Shirole will be in favour of making Narendra Modi Prime Minister of the country, and so they will not fall for MNS' gimmicks. Rawat also added that both leaders, including Nitin Gadkari and Gopinath Munde, have made their stand on Raj Thackeray clear in their meetings. He also pointed out, that despite Gadkari's appeal to Thackeray for not fielding any candidate against the mega-alliance, he is being defiant only to help Congress and NCP.