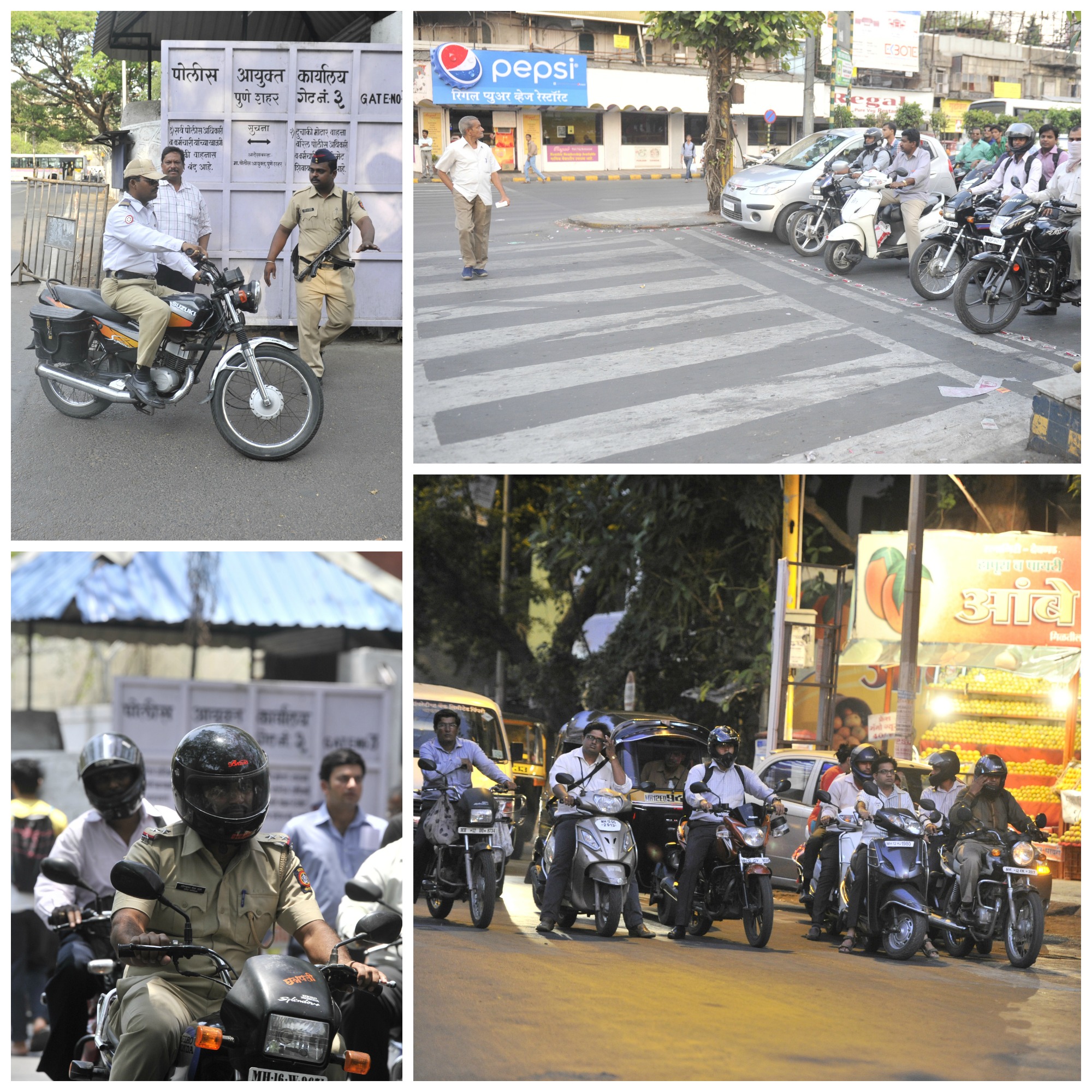 Pune: In a move that follows the adage practice what you preach, the city traffic police on Monday stayed away from booking any biker for not wearing a helmet. Instead, they stood guard outside the Pune police commissionerate, blocking way of every policeman riding a motorcycle without wearing a helmet.
The traffic police had sent out a press note on Saturday warning that motorists who break traffic rules and bikers who don't wear helmets will have to pay a fine of Rs100. However, presuming that their action could lead to a lot of unfavourable reaction among Punekars, the traffic police department decided not to fine any motorist until their own men religiously followed the rules themselves.
Deputy commissioner of police (traffic), Vishwas Pandhare, said, "Before asking citizens to follow rules, we will first ensure that police officers are wearing helmets. Not a single officer will be allowed to enter the commissioner's office if they are found riding a two-wheeler without wearing helmets. Once we have 100% compliance there, we will start taking action against two-wheeler riders not wearing helmets."
Pandhare added that the traffic police department has approached all government offices, educational institutions and private companies and urged them not to allow two-wheeler riders who do not wear helmets inside their premises. We want to spread awareness among citizens that wearing a helmet is for their own safety."
Under section 129 (read with 177) of the Motor Vehicles Act, a fine of Rs100 can be imposed for riding a two-wheeler without wearing a helmet. If the person fails to pay the fine or compounding fee on the spot, his/her driving license can be confiscated.