Mathur holds first 'janata darbar' in the area, promises to solve residents' problems soon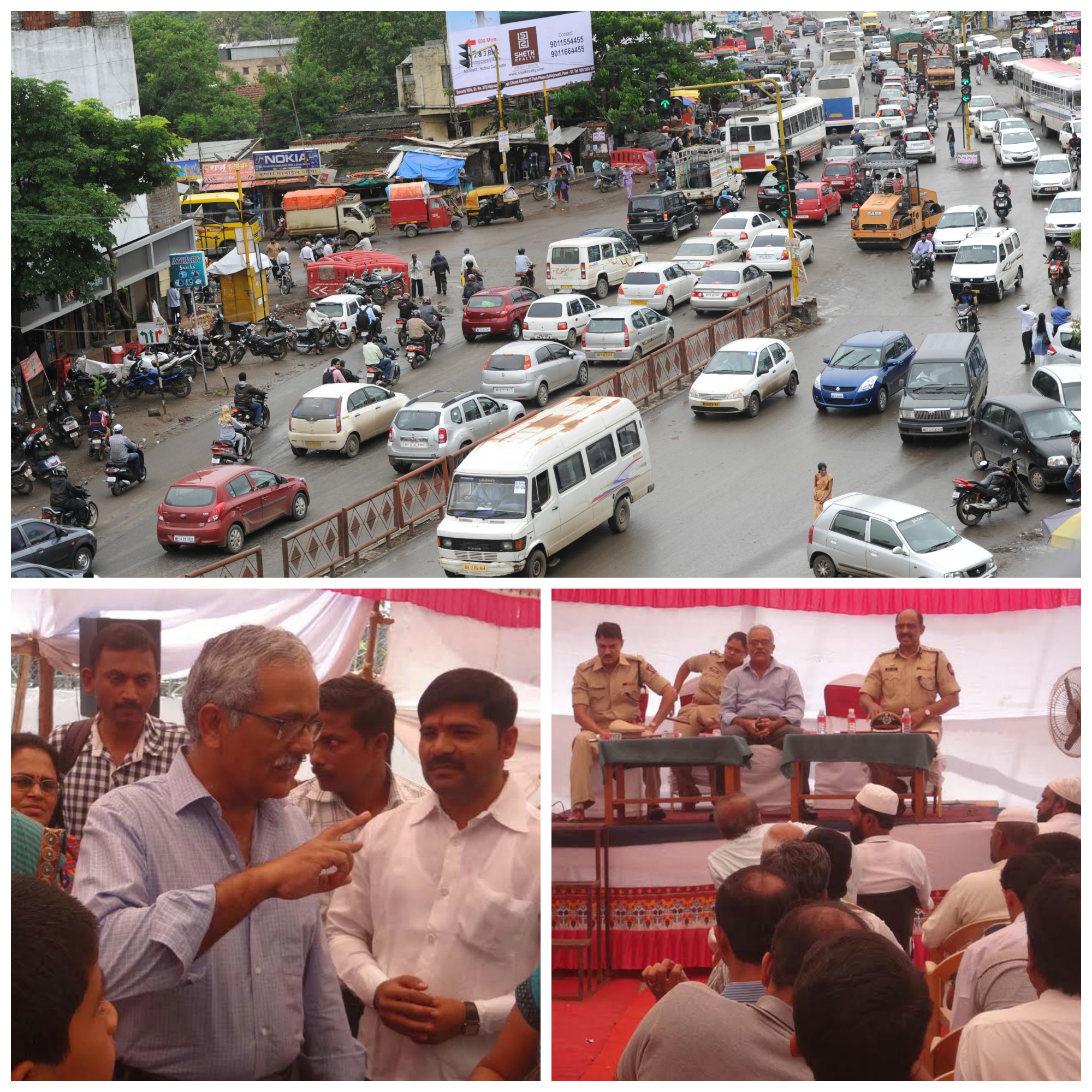 Pune: Techies working in Hinjewadi IT Park and local residents got the much-awaited relief on Saturday when Pune police commissioner Satish Mathur took his first public meeting in the area to know their problems and grievances.
The meeting, which was held at Hinjewadi police station premises, assumes significance following a spurt in crimes like house break-ins, robberies, assaults and other menace in the area. Besides, the residents are also facing the problems like eve-teasing, menace of rickshaw drivers, traffic jams and unsafe housing societies.
Voicing their concern, the residents complained about the traffic-related problems that have not been solved since long. Some college students complained about the harassment faced by hooligans staying in the nearby areas while girl students of Indira College complained about frequent eve-teasing and other forms of abuse.
One of the girls said that these incidents are rampant when police patrolling is slack. "We experience a lot of trouble from boys travelling in cars with tinted glasses, and from groups of boys standing at the roadside," she said.
The police chief gave a patient hearing to the grievances and promised to resolve these issues soon. He said police patrolling will be strengthened and and measures will be taken to ensure the safety of girls and women in the area
Local residents also spoke about the menace of auto rickshaw drivers who do not go by the meter system. They complained that the drivers are rude and use foul language with passengers. They pointed out that despite repeated complaints to the Hinjewadi police, no concrete action has been taken against the erring auto drivers.
One of the residents, Sandeep Jadhav, complained of frequent traffic jams during the peak office hours, so much so that even ambulances find it difficult to make their way through the clogged traffic.
A resident of Royal Court Housing Society, Alok Patra, suggested that builders be given a standard format regarding security measures to be taken in the housing societies including installing CCTVs and checking the authenticity of security agencies before hiring security personnel.
The police asked the citizens to be aware about who they rent out their flats to, as this will help in curbing crimes like burglaries. They said that the police on their part do conduct identification tests of residents of the area.
Speaking to dna, additional commissioner of police (North Region) Prakash Mutyal said, "We have assured the citizens of doing our best to address and solve every problem and issue raised by them at the public meeting. Traffic jams and the menace of auto rickshaw drivers are two major problems faced in this area and we have instructed our officers to look into the matter."
He said that it is unreasonable to expect that all problems will be solved immediately. "Sometimes, all we can do is advise the party to lodge a complaint so that further investigation can be done. There are certain limitation we have to work around," he added.
More such meetings
Though it was Satish Mathur's first public meeting at a police station, the police chief assured the citizens that he will be holding such meetings at different police stations every month.