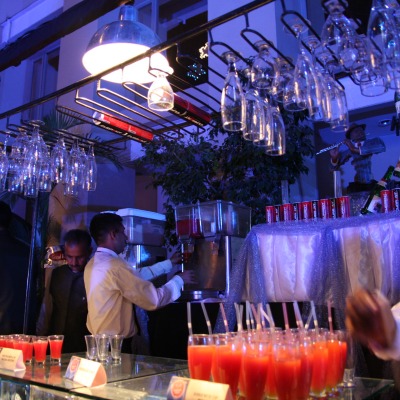 The Pune Restaurant and Hoteliers' Association plan to take this up with the police commissioner and the raiding officer.
"The authorised deadline is 12:30 am given to us by the government and it is wrong on their part to raid parties before the actual deadline," said Praful Bhavsar, a member of the association.
Although not a majority, not everyone disagrees with this new deadline. Nick Merlino of WTF restaurant said, "We anyway shutdown by 11:30 pm as we stopped serving the customers after the deadline but it takes us till 12:30 am to get the staff out of the building."
An official from a popular hangout at the Koregaon Park- Mundhwa Road who did not want to divulge his details said, "We have always been shutting business at 11:30 pm, but I wish the deadline was extended till 1 am."
He agrees that the government is doing it's job as people do get out of hand after 1 am. He said, "We do need government's backing for our club. The police in Koregaon Park area is very supportive."
Tarun Udnani, from Penthouze Nightlife said that he follows all deadlines and his club closes by 11:30 pm
The early deadline may make the job of the cops in the city slightly easier if their claims stand true and this rule preempts crime and indecent behavior.
Chakrobarty said, "An early deadline means people won't eat or drink more at venues, reducing business of clubs and event managers. Popular DJ Abhishek Mantri said that it will not only affect the party goers but even the local shops outside the clubs and restaurants.
"If the people stop visiting clubs due to this deadline even small vendors like the cigarette seller, local pan shop will also suffer equally," he said.
On the other hand, the police have a completely different view on this restriction placed on clubs and bars.