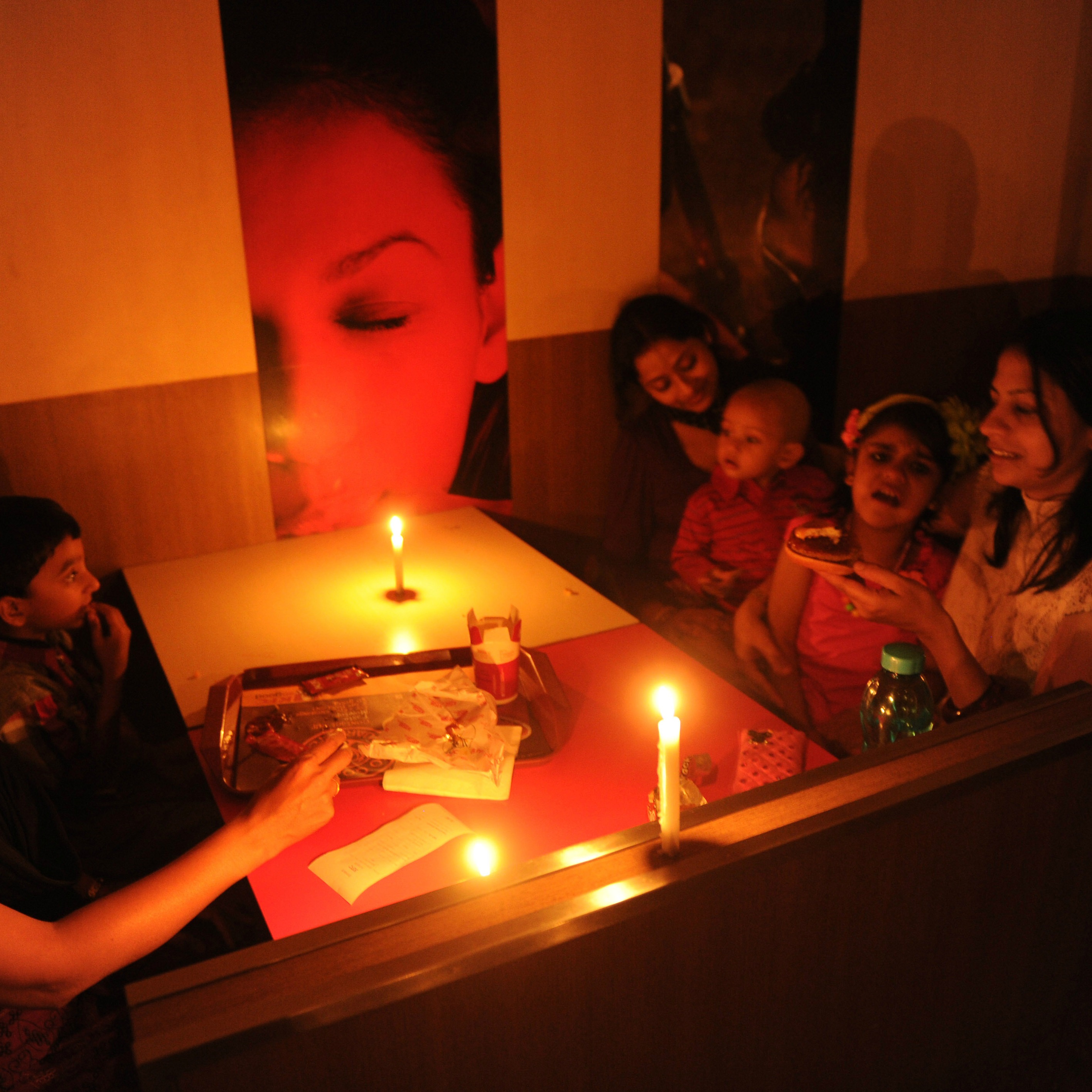 Pune: Indian cities are becoming bigger and bigger with every passing year with industrial boom and migration. Pune is no exception. However, when it comes to being aware and informed about strain on resource consumption that goes with its growth, Pune is an exception.
For the fourth consecutive year, Courtyard Marriott Hotel in Hinjewadi will pledge its commitment to the WWF's Earth Hour.
Manager ManishTolani said, "A candle-lit rangoli will greet our guests and a live performance by a flautist will replace lobby music while a lecture on carbon footprints and energy conservation will be delivered for the hotel associates along with a quiz competition."
Some businesses are coming up with creative alternatives while the lights are off. Kapil Dhole Patil, owner of Flags restaurant, said, "We will be a part of the Earth Hour by having a quite, romantic candle-lit dinner for its customers."
Sanjeev Sabharwal, vice president of Hinjewadi Industries Association said, "Being a Saturday, business critical processes like banking, BPO's etc. would be functioning in Hinjewadi. These cannot be shut down for an hour, however I am sure residents and IT companies would do the responsible thing."
While hotels and business parks consume a chunk of the power, residential complexes and large housing concentrations too make the list. Rajma Madhale, a resident of a housing society in Kothrud plans to go for a walk with her family during the hour. "My family and I plan do some star gazing because my son loves it but urban lighting prevents us to do it often," he said.
Pune's carbon footprint
The PMC study released earlier this year puts the city's carbon footprint to 4.7 million tonnes and accounts a 56.38 per cent of the share to greenhouse gas emission caused by electricity consumption.
What earth hour is
Earth Hour was launched by the World Wildlife Fund. Each year, millions of organisations and people switch off their lights for the globally recognized hour, including more than 7,001 cities and towns in 152 countries and territories. This also includes landmarks such as the Golden Gate Bridge, Rome's Coliseum and Empire State Building. The event is held to encourage individuals, communities, households and businesses to turn off their non-essential lights for one hour as a symbol of love and devotion towards our beloved planet. The concept was launched in 2007 and this year, Earth Hour will be celebrated on Saturday, March 29 from 8:30 pm to 9:30 pm.
What you can do
Join millions of people across the world who will switch lights off for an hour from 8:30 pm to 9:30 pm. on March 29 to raise awareness