Rolocule Games gets Silver Edison Award for motion gaming tech 'Rolomotion'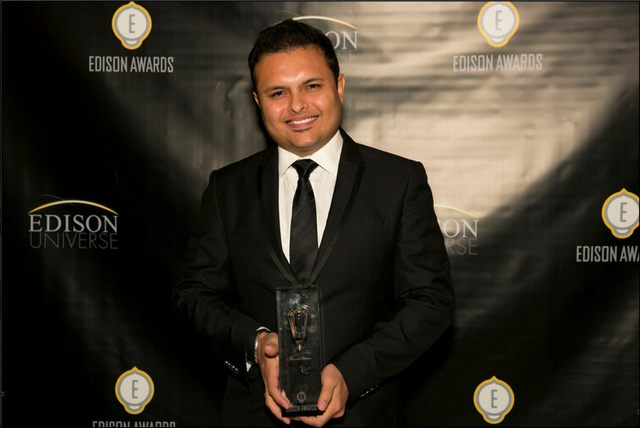 Pune: City-based gaming startup Rolocule Game's motion gaming technology "Rolomotion" has won 2014 Silver Edison Award, for being the most innovative new product of the year in the entertainment category, at the 27th Annual Edison Awards, held in San Francisco, US recently.
Edison awards often dubbed as 'Oscars of Innovation'recognises innovation and creativity across industries globally. Competing finalists in the category with Rolocule included Logitech and AfterShokz.
"It's an honour to be recognised by the Edison awards and to join an elite group of companies like Microsoft, Apple, Qualcomm and others who have won this award in its illustrious 27-year history," said Rohit Gupta, CEO of Rolocule Games after winning the award.
The Edison Awards was judged by a panel of more than 3,000 leading business executives including past award winners, academicians and leaders in the fields of product development, design, engineering and science.
"Rolocule's rolomotion is a true innovator out of the many products in its category," said Frank Bonafilia, executive director of the Edison Awards.
The first rolomotion powered game Motion Tennis was released on the Apple's App Store last year which reached top 100 grossing games ranks in over 65 countries. "We are gearing up for the release of our next exciting game on the App Store that users can play using Apple TV," said Anuj Tandon, COO of Rolocule Games.
He added that they are also working to bring the tech on Android with Motion Tennis, that users will be able to play using their Smart TVs. The Edison Awards is a programme conducted by Edison Universe, a non-profit organisation dedicated to fostering future innovators. The awards have been recognising and honoring the best in innovations and innovators since 1987.