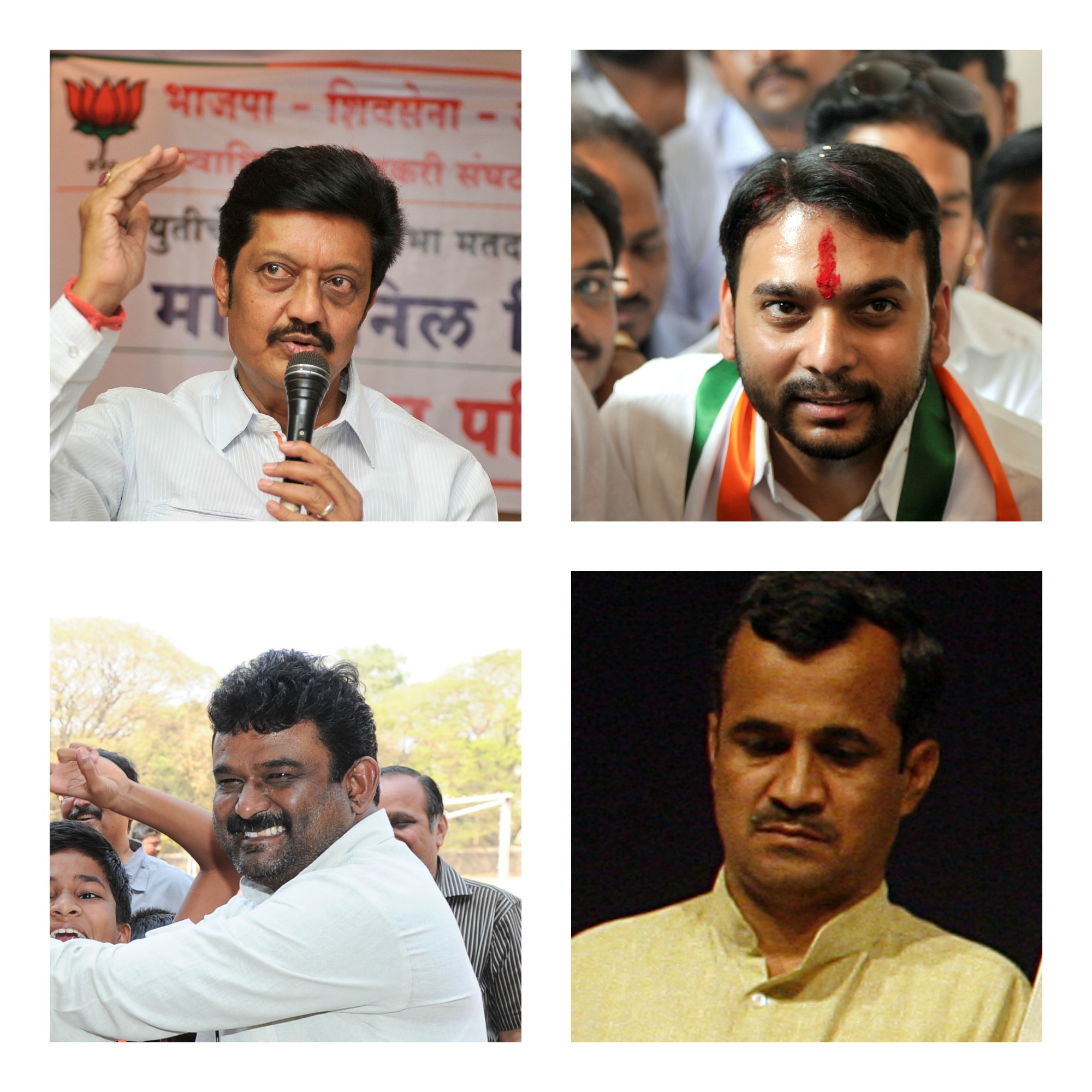 Pune: Known as the son of education baron Patangrao Kadam, Vishwajeet doesn't own a four-wheeler. At only 48, Maharashtra Navnrimar Sena candidate Deepak Paygude calls himself a pensioner. Aam Aadmi Party candidate Subhash Ware doesn't have any source of incorme. Bharatiya Janata Party candidate Anil Shirole's wife is richer than him.
Affidavits filed by the four major Lok Sabha candidates from Pune constituency have revealed these interesting facts which show that while three others are businessmen while Ware's teacher wife is the only earning member in his family.
Shirole's wife is richer than him
BJP's Anil Shirole along with his wife has declared property worth Rs. 22.75 crores which includes agricultural and non-agricultural land, cars, cash and gold. He has declared a Mercedez Benz, aHonda City and Skoda Superb while his wife has two BMWs in her name. Shirole's affidavit shows his wife , a restaurant owner, is richer than him.
Kadam doesn't own a car, his wife has 4
Congress's Vishwajeet Kadam, a businessman and secretary of Bharati Vidyapeeth , is the richest of them all with a declared property of Rs 87.49 crore which includes his wife's property worth Rs. 50.56 crore. Interestingly, while he doesn't own a car, wife Swapnali (daughter of Pune businessman Avinash Bhosale) owns four cars - a Porsche, a Merc, a Range Rover and a Toyota Innova.
At 48, Paygude is a pensioner
MNS's Pune Candidate Deepak Paygude has a total property worth Rs. 11.43 crores including immovable asset of Rs. 10.08 crore. He has only two tolas of gold while his wife has 25 tolas. Paygyde, founder of Lokseva Sahakari Bank calls himself a businessman/ pensioner- the reference to the pension he receives for being MLA for two terms.
AAP ka Ware is the poorest of them all
Subhash Ware is the poorest of them all, and is indeed an aam aadmi with the total declared property valued at Rs 48.66 lakh only. Ware has a little more than half an acre of land at his village Ratnapur in Jamkhed (Dist Ahmednagar) and a flat at Hadapsar. His wife Nanda is a school teacher and she jointly owns the flat. Ware is honorary secretary of S M Joshi Socialist Foundation.