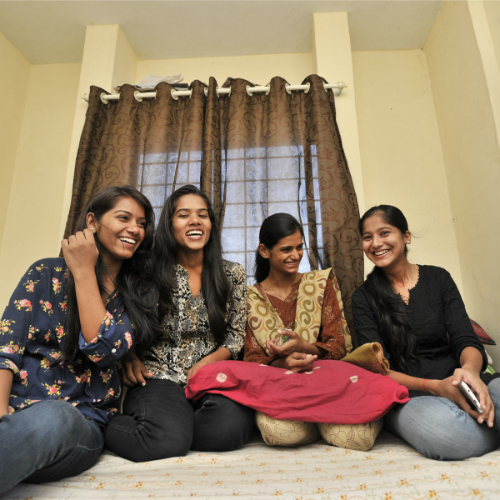 Pune: Hailstorms devastated their lives. But just when the future of these young girls was looking bleak, a group of Punekars came forward. They have adopted 15 girls from hailstorm-affected areas, including Marathwada and Vidarbha, who recently cleared standard XII examinations. They will now staying in Pune till they graduate.
The group — Adiwasi Samaj Kruti Samitee (ASKS) — which was formed to help people from tribal areas, has decided to help girls from the hailstorm-affected areas this year. Out of a total 15 girls, five are from tribal areas.
Sitaram Joshi, chairman of ASKS, said, "Earlier this year, most parts of the state witnessed massive hailstorms which damaged the crops in huge quantity. Many farmers could not bear the loss and committed suicide. As these families have not yet recovered from the losses, our organisation decided to help some of them."
"We decided to adopt some girls so that we can help them complete their education so that they have a better life ahead. They have recently cleared HSC exams and now we will be helping them," Joshi added.
These girls will be residing in Karvenagar-based hostel. Dnyanesh Sawant, who runs the hostel, said, "These girls will be staying free of cost." Apart from these ten girls, five others from Bhamaragad are being adopetd.