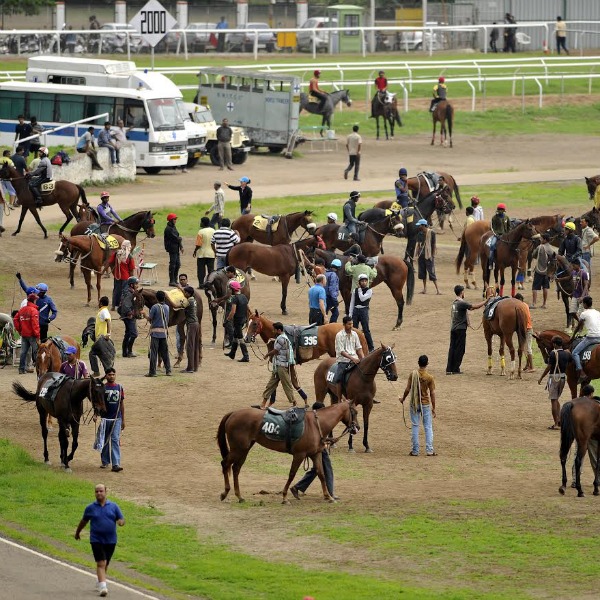 Pune: The delayed monsoon has an unwitting victim—the Pune race season—with both horses and the monsoon track taking a beating. The dry spell has been hampering the workout of these beautiful animals as the lush green monsoon track is slowly turning brown. And with the city on the edge of a water crisis, the dry spell is worrying people concerned with the sport.
"It is something which concerns any follower of the sport. The dust off the dry soil is hampering the workout, and it is very evident from the way things are ironing out off late," said trainer Pesi Shroff, while talking to dna during the morning workout at the Pune race course, here on Thursday.
"Things are looking fine, but for the lack of showers," said the champion trainer while applauding the newly-laid monsoon track which has been restructured for this season.
"The track looks fine, but one has to witness races which will decide how the track actually is. It has been altered for this season," said Shroff, who has over 70 horses for the Pune season. The track will open its gates from July 24.
"The horses have not bounced back after the summer season in Mumbai, and it is all because of the dry spell which is not good," said M K Jadhav, one of the leading trainers of racing.
There have been many cases of colic cases (due to dehydration) as the horses do not drink water due to cool climate and the dust during the workout has disturbed the workouts," Jadhav added.
Complimenting the newly laid track which is completely ready for the season ahead, the trainer was skeptical. "Let's hope that the rain gods ensure Pune season goes well," said Jadhav.
"The Monsoon has already set in in Mumbai, and we in Pune should get showers in a day or two," felt BN Nanjappa, Estate Officer of Pune race course, the man behind the newly-laid Monsoon track this season.