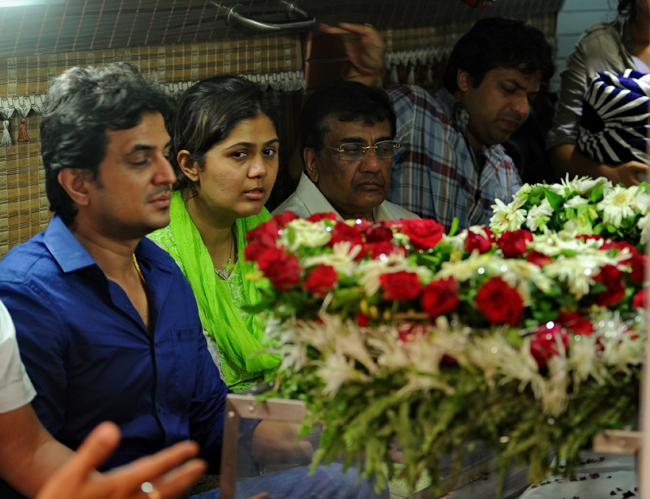 Pune: Union Rural Development Minister Gopinath Munde, who died in a road accident on June 3, has not just left a void for his party–Bharatiya Janta Party (BJP), but his sudden demise has also come as a rude shock for BJP MP Anil Shirole. Shirole and Munde's association is an old one—they had been friends for over four decades.
It was way back in 1973, when rival candidate supporters in the class representative elections at Fergusson College wanted to threaten Shirole. In the process they caught hold of his best friend Munde, who was beaten up by them. Shirole recalls, "Gopinathrao was studying with ILS Law College and I was with Fergusson College. Munde was the in-charge of the college youth wing by Rashtriya Swayamsevak Sangh (RSS), and I was his deputy. Since then, I have been very close to Munde."
Shirole remembers another incident when in 2007, he along with many other corporators had resigned from the Pune Municipal Corporation (PMC) as Munde's supporters were denied tickets by the party and injustice was meted to them with Munde being sidelined in the party.
Munde came from a modest background and Shirole reminiscences roaming around in Pune with him on bicycles. "We used to have long chats mainly on RSS and Patit Pavan Sanghatana. We would discuss on how to build a strong society, after which, I used to go to Law College hostel to drop him. Our chats would not end. After chatting for an hour, below his hostel, Munde would come along to drop me till my home, just that we could chat more. Long chats, was a regular feature of our friendship," adds Shirole.
Munde would also discuss about his personal life—about accepting marriage proposals. "Munde used to show me girl's photograph, whenever he got any marriage proposal. Before marrying Pradnya, he had introduced me to her in Pune and we went to watch a movie then," adds Shirole.
Munde came into limelight in 1994 when he exposed the failing of the Sharad Pawar government in Maharashtra.
"Munde's efforts paid back and when the Shiv Sena-BJP alliance came to power in the state, he served as the deputy chief minister in 1995, which was the highlight of his career," says Shirole.