Cops claim the deceased and two pillion riders were drunk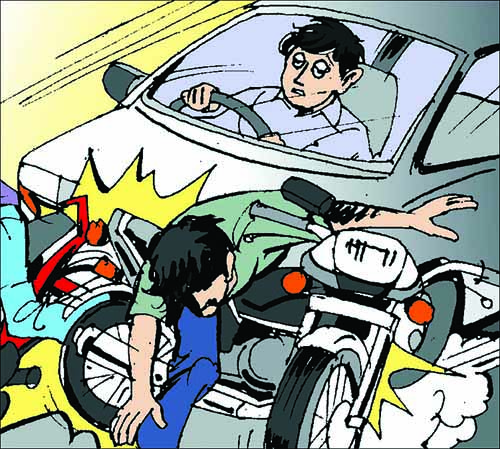 Pune: A 25-year-old motorcyclist who was riding triple seat, was killed while two pillion riders escaped with minor injuries after their motorcycle collided on with a police van on at Sangamwadi area Sunday afternoon. The police claimed that the deceased was riding the bike under the influence of liquor.
The deceased has been identified as Avinash Gautam Sonawane of Pandavnagar, Shivajinagar while the injured include Rahul Manjrekar and Vishal Gawade of Shivajinagar.
Speaking to dna, assistant police inspector Abhijit Ahirao of Yerawada police station said, "Sonawane and the injured had taken drinks at Yerawada and were heading to Shivajinagar. When they came near the Sangamwadi bridge, Sonawane could not control the speed of the motorcycle on a sharp turn and collided with the police van which was going to Vishrantwadi. The impact was such that Sonawande died on the spot."