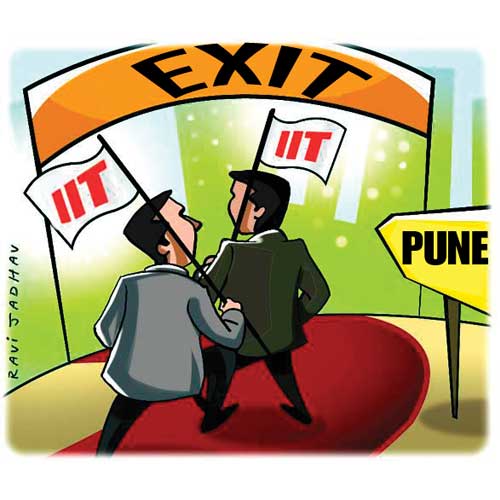 Pune: A dream of two IIT JEE aspirants came crashing down after they failed to reach their exam centre on time on Sunday. Both, Shirakant Gaikwad and Rishabh Bhonsale, found it next to impossible to locate their examination centre, Sinhagad Spring Dales Public School in Vadgaon Budruk as the neighborhood was shared by the schools with similar names.
Class XII student of MIT College Bhonsale, who resides in Pimpri, said, "The school didn't have any sign boards directing the students about the block or any location details. I needed over fifteen minutes to get from one gate to the other where my block was located."
He is now planning to contact the JEE board, requesting them to permit him to appear for the said exam.
One of the parents Mohan Vaidya, who was present at the centre, said, "There were huge traffic snarls along the roads that lead to these exam centres. There were many students who could not make it on time to their respective schools. These two boys reported late by ten minutes for the JEE exams. But the school authorities showed no signs of consideration despite parents pleading to them to admit them to the examination hall.
Parents, who were present at the centre, had written a letter to the director of Sinhagad Institute highlighting the behaviour of the school authorities.