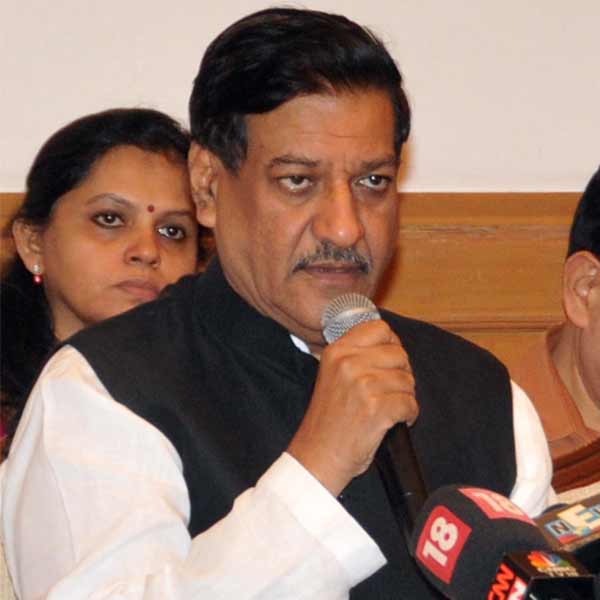 Pune: Addressing the media after three public rallies in Pune, Maharashtra chief minister Prithviraj Chavan compared Gujarat CM Narendra Modi to Adolph Hitler suggesting that such dictatorial tendencies are a threat to democracy. While Chavan did admitted that Modi was posing a challenge to the Congress, but he made it clear that it was not a formidable one.
Pune LS candidate Vishwajeet Kadam, ministers Patangrao Kadam, Harshawardhan Patil, MLAs Ramesh Bagve, Vinayak Nimhan, Deepti Chavdhary, Sharad Ranpise, Mohan Joshi, NCP city unit president and Rajya Sabha MP Vandana Chavan, Balasaheb Shivarkar, Chandrakant Chhajed were also present at the event.
Chavan said that Hitler also entered the political system through the democratic process and then began his autocratic rule. Modi does not have any respect for democracy, Chavan said. He has gotten rid of party veterans including Jaswant Singh, MM Joshi and Advani, to hijack the party. Chavan pointed out that even though there is a tradition that after the governor's address to both houses of the state assembly and state legislative council, chief minister replies to this address. However, Modi has never done so. He does not bother for any democratic norms, and also avoids conducting assembly sessions, barring its budget session. He has hijacked the Bharatiya Janata Party, and will eventually hijack the country to bring autocracy to the Nation.
Chavan criticised Modi for his lack of knowledge in history and said, "This person does not have accurate information about the founder of Jansangh and also does not know about Nalanda and Takshasheela, which were the seat of learning not only in India, but in the World. He does not know about Chandragupta Maurya, and blatantly lies every now and then. He makes tall claims of development. I have been challenging him for public debate on developments of Gujarat and Maharshtra, but he is avoiding it. After our objections to his tall claims, he has stopped those claims at least for now."
Chavan woes local traders
CM Chavan has assured the trading community that the government will resolve the Local Body Tax (LBT) issue after elections. He pointed out that if the BJP-ruled states would have agreed for GST, then the problem would not have come up at all. While addressing the trader's convention at Swayamwar Mangal Karyalay, Chavan pulled up Modi for hardly knowing anything about economics and economic policies.