Despite Supreme Court's orders, many of the armed force personnel were deprived of their right to vote from the place they are posted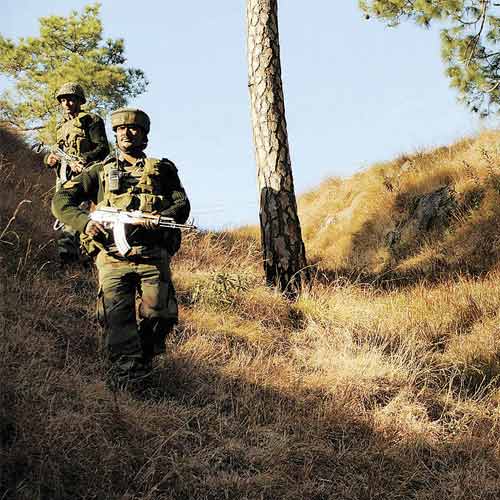 Pune: The 'Justice for Jawan', an NGO, has demanded that the army personnel who are posted in Pune should also be given an opportunity to vote in the city itself. The NGO has stated that despite Supreme Court's decision of allowing army personnel to vote from wherever they are posted, many of them could not vote in Pune on April 17. The NGO's demand came after many prominent citizens, social activists and political parties demanded the Election Commission to allow voting to those citizens, whose names were deleted from the voters list.
"The Supreme Court bench of Justice RM Lodhia and Kurian Joseph, in their interim order, directed the Election Commission to facilitate exercise of franchise by the armed forces personnel posted in 'peace stations' for the Lok Sabha elections. Even after the order, there were many soldiers whose names went missing from the voters list in Pune," said Col (Retd) Suresh Patil, president of the NGO.
The letter of appeal to file a petition to the Election Commission to register the serving armed force personnel in Pune also mentioned that the city is already witnessing a large number of complaints of deletion of names from voters list. As citizens and candidates of different political parties are demanding re-polls, the fraternity wants the EC to also consider the names of the soldiers and their families that were missing from the voters list.
Patil also said, "It was very grateful of the court to allow defence personnel to vote at their place of posting, but it was disheartening to see the election officers not doing their best to ensure the same city."