While the case of the 11-yr-old girl makes headlines, hapless parents are finding it hard to continue her studies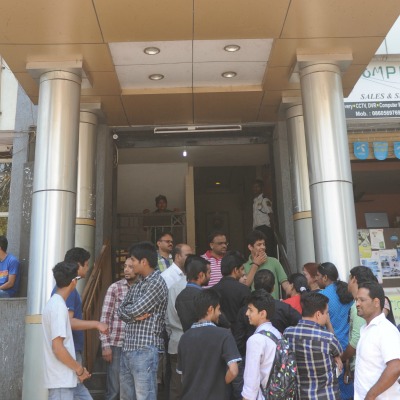 Pune: As more shocking revelations about rapes in schools come to the foray everyday, this one will rock you to the core. As young girls struggle to cope with the physical and emotional violation, followed by public humiliation, schools seem to be playing the wrong moral card. With parents struggle to get justice for their daughter, they are faced with a new hurdle, not only are the offending schools not willing to let the student continue their education, other schools seem to be following suit. After the 11-year-old student from a Wanowrie-based school was being repeatedly raped in October, 2013; the parents registered the case six-months later as they were waiting for school to act on it. So far, the Wanowrie police have arrested the bus attendent Khalil Mohammed Pathan and driver Kamruddin Gayasuddin Shaikh.
The victim recalls, "In October, I was busy planning my Diwali vacations. Pathan called me when I was my way in bus and asked me to accompany him to as my parents were not at home. He said my parents told him to take care of me. Once home, he went to the bathroom and I noticed that he was removing his clothes. I tried to escape, but he pulled me, forcefully undressed and forced himself on me. When in the bus, he would make me sit in the last seat and put his hand through my dress pocket to touch my private parts. He would threaten to kill me and throw me out of the moving bus"
The victim's mother said, "Usually my daughter comes home by 3pm. But on two occasion he dropped my daughter around 4.30pm. When I inquired, Pathan would make excuses. My elder daughter who is pursuing engineering, had come home for vacations and she found out and told us the entire truth."
She continued, "Many times I asked about the marks on her body and lips, she'd she fell down. I never imagined that my daughter was under going such torture. Still we are in shock. After the Kothrud incident came to light, we approached the police and registered a case in April."The girl's father told dna, "We found out in November. In December, we approached the principal who had called Pathan. He denied the allegations. Later, the principal Moushumi Chowdhary assured us that they will take stringent action. Even the school counsellor is aware of the incident. Even after changing her bus, Pathan continued to harass my daughter."
He went on, "I again raised the issue with the principal, but she defended him. Since the principal didn't respond to your complaints, in January, I met the director with written complaint. But did not take cognisance of the incident. On March 28, my daughter's results along with her leaving certificate was sent with the peon."

'No school ready to take her'
The father went on, "I got her admitted in another school affiliated to the Delhi board. My daughter's class teacher asked her the reason for changing schools, and she answered truthfully. Thereafter the principal summoned me and pressed me to register a complaint. However, later she too asked me to withdraw my daughter's admission. Now, on one side with the case registered, my 11-year-old daughter is subject to various physical and mentally tests. On the other hand, we are hunting for a new school to further her education. I have become a really a helpless father."