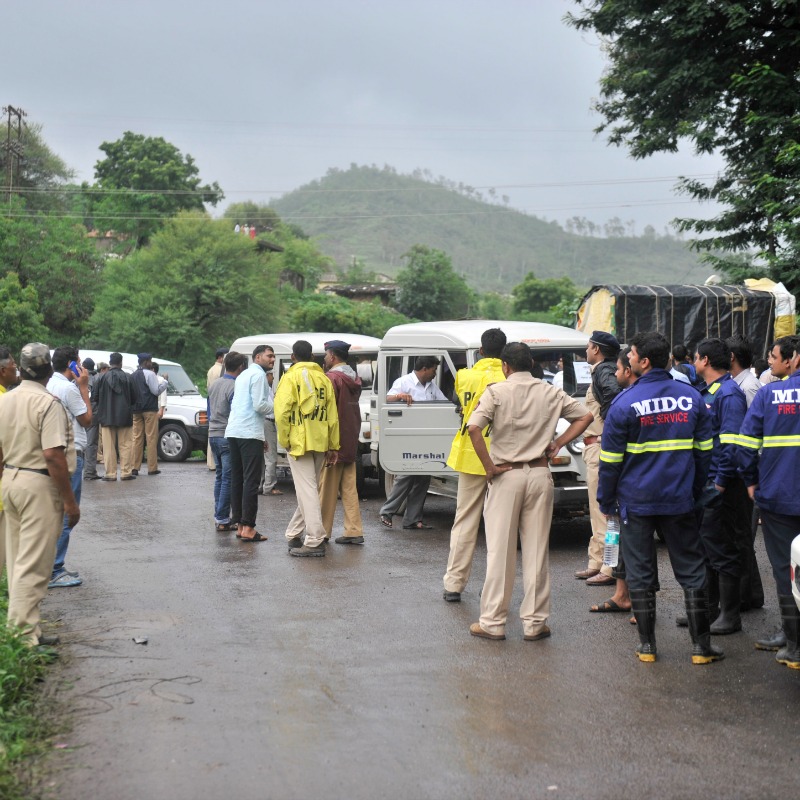 HPune: As soon as the news of landslide at Malin village reached the nearby villages, hundreds of helping hands reached out to the affected area. Youths and members from various social organizations reached the affected village, without giving a second thought to their jobs.
Manchar based doctors Gomati Kannav and Anand Kokane rushed to the village with medical kits. "I was watching the heart wrenching incident on the television and could not resist. I rushed to the village with a colleague to see how I could help. The scene there could move even the toughest hearts," she said.
Some are providing medical help, some food and others are even offering funeral help.
Considering the fact that mass funerals would be required, staffers of a nearby co-operative society are providing materials for funerals. Many youths are helping to clean up the dead bodies before relatives see them.
A team of 50 volunteers from RSS reached to the villages and helped the cops, NDRF personnel and the local administration to relocate the injured people and pick up dead bodies from the mud.
One of the RSS volunteer, Balashaheb Lohakare said, "We are helping the doctors to clean the bodies which are being dug out from the debris before relatives see them. We are also trying to help in identification of deceased."
Many youths from nearby areas even rushed to the village along with medical aids and eatables. A group of 15 members of White Army, an organisation from Kolhapur on Thursday were also helping the NDRF and cops to locate the bodies and provide medical assistance to the injured ones.
"Besides helping in identifying deceased, we distributed snacks to policemen and local residents and counselled people who were injured," a member said.