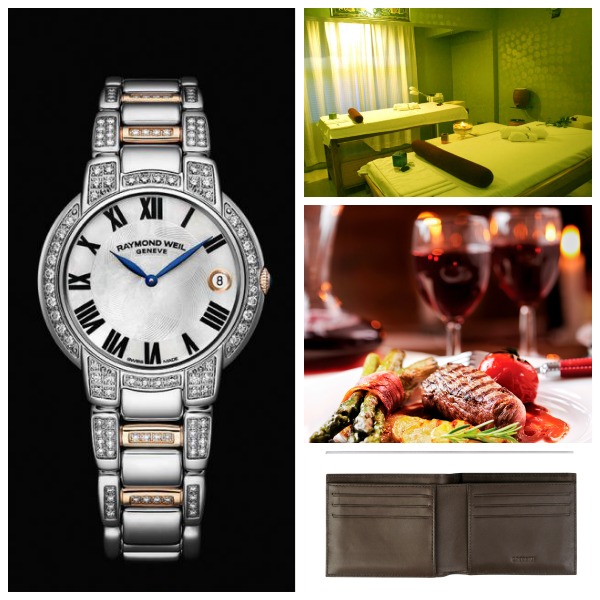 1 It's a universal truth that all men love gadgets. If you have noticed his excitement while watching an advertisement of the latest phone on the television, you know what to gift him today. If you think there's any particular gadget that he has been eyeing -tablet, keypad for his tablet, headphones for his favourite ghazals or Jazz collection, electric razor, portable charger or speakers.
2 This might sound like a Mother's Day surprise, but believe us, sometimes, even men like being pampered. Just book a relaxing massage therapy for him at your favourite spa (you can book a session for both your father and mother if you think he might skip that one). Tell the therapist about particular therapies you would want them to try. There are couple suites, so you never know, this might turn into a romantic experience for both of them.
3 You see him working late, attending meetings, travelling across cities on business trips every day. Take him out for a Sunday brunch at a nice open-air restaurant and spend the day catching up on the old memories of your childhood. If he seems lazy and doesn't want to get out of the bed too early, book a movie that he has been planning to watch. You can make this a date for your parents too.
4 Remember how your grandfather pulled his leg? The last time you had a get-together at home about how your father loved going for rock shows along with his bunch of 'girlfriends'? How about catching up on old times again? There's always something happening around the city. Just check the gigs this Sunday and take him for one of the rocking parties in the town. Buy a couple of party shirts if you want and make him dress like the way he did in his younger days. It will bring back the old memories and put a definite smile on his face.
5 And if you are not able to do any of the above, don't feel sad! Just take a break from your regular routine, and spend the whole day with him. Cook up a surprise meal with your mother, or just order food from his favourite restaurant. Pull out the old family albums lying in the closet for months and revisit the good old days. Play a DVD of his favourite movie over a glass of wine and make him feel loved.