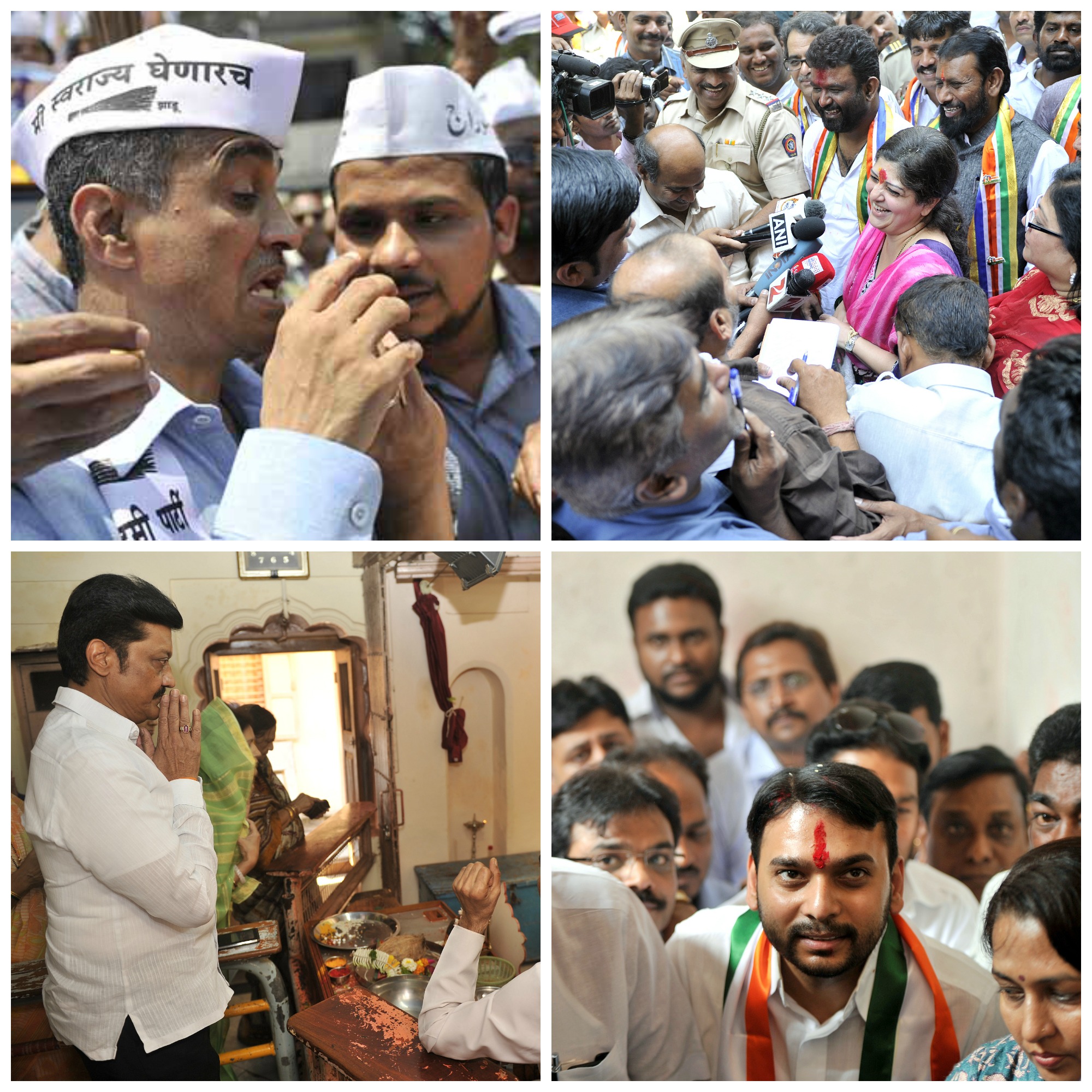 Pune: Except for Vishwajeet Kadam, the other three major candidates filed their nomination forms followed by huge procession with Dhol Tasha and sloganeering, creating a festive atmosphere in the entire central city areas. Kadam filed his nomination without any procession and would be filing another set of nomination on Wednesday, along with other Congress-NCP candidates in the district.
Aam Aadmi Party (AAP) candidate Subhash Ware started his Padyatra from Samata Bhoomi, Mahatma Phule national memorial at Mahatma Phule Peth. Activists from Maharashtra Andhashraddha Nirmoolan Samiti, Lokayat, SM Joshi Socialist Foundation, National Alliance of People's Movement, theatre personalities, social workers, Kagad Kaach Patra Kashtakari Panchayat, various progressive movements joined Ware, along with young enthusiastic social media savvy generation of AAP. Slogans such as "Aaple Mat, Aapla Mat" , "Chalegi Jhhadu Udegi Dhool" , "Na Rahega Panja Na Rahega Phool", "Jaag Gaya Jaag Gaya Aam Aadami Jaag Gaya", brought life to otherwise dull morning at Mahatma Phule Peth.
The BJP-ShivSena-RPI-Swabhimani Shetkari Sanghatana alliance candidate Anil Shirole started his nomination yatra from Kasba Ganapati temple, the gramadevata (village deity). The party workers of all the alliance partners along with their party flags joined him in procession. Their slogans were "Mahayuti Angaar Hai Baki Sab Bhangaar Hai", "Desh Ka Neta Kaisa Ho Narendra Modi Jaisa Ho", "Sanghatan Me Shakti Hai, Akele Me Fati Hai", but the party workers kept silence when they passed from a school.
The MNS rally also had huge number of party workers including sizable number of youth, with many arriving at collector office on two wheelers.