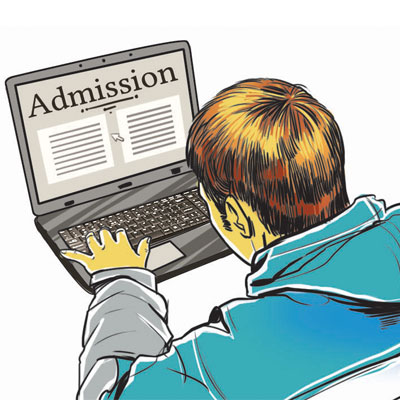 Pune: After the second merit list was declared for Class XI, the office of the deputy director (education) has requested students and parents to go and take admissions at the allotted colleges since after the first merit lists, there were more than 13,000 students who did not report to the allotted colleges. As a result they were booted out from the CAP online process. The last date to take admission in allotted colleges is July 8.
The second merit list has been declared in which 13,170 students from Pune and Pimpri Chincwad were allotted colleges. The remaining students who are left will be allotted colleges in the third merit list.
According to CAP officials, in the first round a total of 48,937 students were allotted seats out of which 35,368 students took admission. While the admission for the 272 students was rejected and 234 students was cancelled. In the first round a total of 13,063 students failed to report to allotted colleges and missed the admission.
Now, all the students who have missed the admission process have gone out of the process. While speaking to dna, the deputy director (Education) Suman Shinde said that as far as the first merit list is concerned, over 13,000 students failed to report to the allotted colleges and to avoid the situation, they appeal the students who now have got colleges in the second list to go and take admissions in the allotted college.
Speaking about the betterment option for students, Shinde said that those students who had not got the college in the first merit list, got their preferred colleges in the second list and now they can take the admission in their preferred colleges using the betterment option. She said that this is the last chance, students can avail the option of betterment and take the admissions.
Here are some pointers:
1) Take admission in whichever college has been allotted to you by online admission procedure. If you do not go to the allotted college, take admission by paying Rs 50 and take a computer generated slip, you will be considered out of admission procedure. You will not be able to apply for any more rounds and stand to lose your round one allotment too.
2) The computer slip has to be kept safe as this will be required during the betterment process.
3) Betterment can only be applied for once. Either in second or third round.
4) The students cannot change any of the college or stream preferences in their original application form.