30-year-old was to get engaged a fortnight later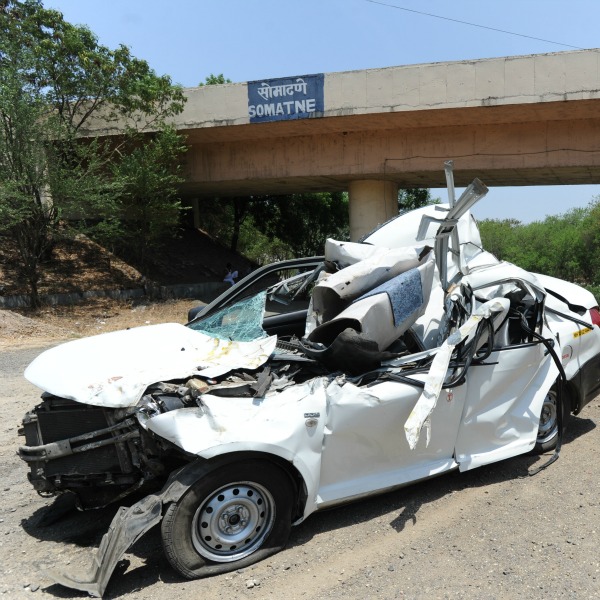 Pune: Shridhar Shrikrishna Kulkarni (30), was a happy man. Back in Mumbai after a ten-day trip to London on Sunday morning, the software professional hired a cab and headed home to Pune. He wanted to keep it a surprise for his parents. But his family members were in for a rude shock — they were informed of his death in an accident on the Mumbai-Pune expressway.
According to the Talegaon police, the car Kulkarni was travelling in, was hit from the rear by a speeding truck. The incident occurred around 7am when the cabbie parked his vehicle (MH-12-GZ-4944) on the extreme left lane near Somatane Phata to fix a flat tyre. A truck (KA-29-A-5969), which was heading towards Pune, rammed into the car.
An officer from Talegoan police station said, "Just as the cabbie was done fixing the flat tyre, the truck hit the car. The truck driver had lost control of his vehicle because one of its tyres burst."
Kulkarni, a resident of Sangvi, was rushed to Lokmanya Hospital in Nigdi, where he was declared dead on arrival. The driver of the taxi is critically injured and admitted in the same hospital. An employee of Tech Mahindra, Kulkarni was supposed to get engaged on June 10.
Kulkarni's uncle Vijay Ramkrishna Kulkarni said, "We were shocked to receive the news. When his parents last spoke to him, he had told them about having bought surprise gifts for everyone, including his would be wife. But he never told us when was returning to Pune."
Apart from his parents, Kulkarni leaves behind a younger brother who is pursuing his studies. "He was the brightest child of the family. We were all preparing for his engagement," his bereaved uncle added.