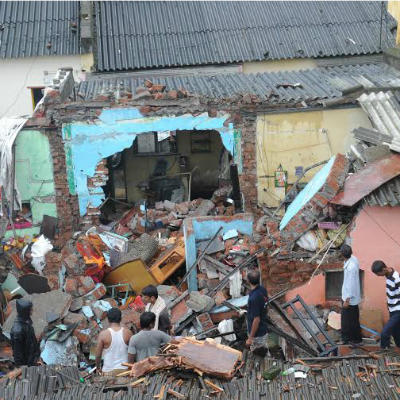 Pune: Five members of family including three children sustained burn injuries on Monday morning due to cylinder blast owing to a leak of cooking gas.
The incident took place on Monday around 5.30 am at Dattanagar, Thergoan behind Aditya Birla hospital. The injured persons were rushed to Sassoon General Hospital. They have been identified as Sanjay Kale (34), his wife Sujata (30) and their three children named Atharva (10), Om (4) and Shubham (2). A report has been registered with Hinjewadi police station and they are probing the case.
S P Bhosale, inspector in-charge of Hinjewadi police station said, "Around 5.35 am we had received a call and our police team along with the Hinjewadi fire bridge team rushed to the spot and within couple of minutes the fire was brought into control. The injured were rushed to the hospital and all five of them are family members. Injured Sanjay is a cab driver and has sustained 60 per cent burnt injuries while other four have sustained minor injuries."
He added, "The impact of blast was such that the entire one storey house collapsed and even the adjacent building wall broke down. As per the report given by fire brigade, the blast took place due to a leakage from cooking gas cylinder. We suspect that at night, Sujata might have not turned off the gas properly and in the morning when she got up to make tiffins for her husband and children,she switched on the light and the blast took place. She has burn injuries on her leg but luckily all have been saved."