Vendor's death puts question mark on the availability of medical service at the airport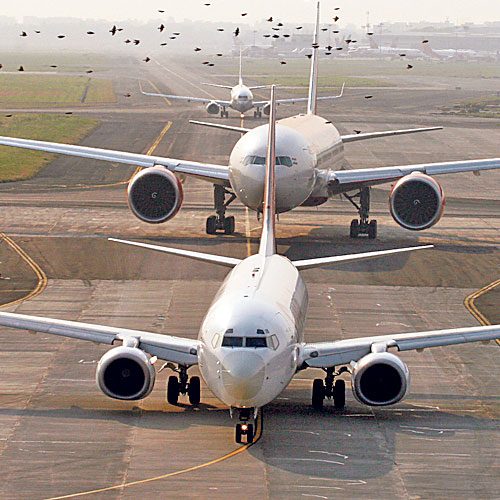 Pune: The death of a 29-year-old bookstall vendor at the Pune International Airport due to heart attack has opened a can of worms. The airport staffers are alleging that the airport doesn't even have basic medical facilities like trained medical doctors or even an ambulance to deal with any kind of medical emergency.
The Airport police have identified the deceased as Laxman Thirpa Natekar (29), resident of Indra Nagar on Lohegaon road. The incident took place on Thursday morning, when Natkear had come to open the Sanskar bookstore located at the airport premises. An eye witness, who operates a music stall at the airport premises, Swapnil Chadrashekar Chavan (26) said, "I was opening my shop at 6.10 am, when I heard Natekar screaming in pain. The airport authority provided us with a private jeep. We first took him to a private hospital and then to the Sassoon Hospital, where doctors declared him brought dead."
"Had there been any medical doctors and ambulance in place, my friend's life could have been saved. There is not a single doctor at the airport to deal with any kind of medical emergency," he alleged.
Chairman of Pune Airlines Operators Committee Dhairyashil Vanderkar said, "There is no medical facility available at the Pune Airport since September last year. With the average footfall of passengers being more than nine thousand, absence of medical facility is a major concern. We have taken up the issue of making emergency medical facilities available at the Pune airport with the Pune airport director and he has assured us that the facility will be soon in place. This is not first incident of this kind. In April, a technician of a private airline in his forties too, had fallen unconscious after suffering from a cardiac arrest. He was rushed to Yerawada-based hospital, where he was declared brought dead."
When contacted, Pune airport director Manoj Gangal said, "The medical facility is in place with the Indian Air Force that deploys doctors during any emergency. In this case, the patient collapsed and died on the spot. There was nothing that could have been done therefore, he was rushed to the hospital." Gangal added that a private medical ambulance and the doctors will be in place soon. The availability of doctors and ambulance will help take care of passengers during any medical emergency.