PMC yet to resolve traffic issues for hostelites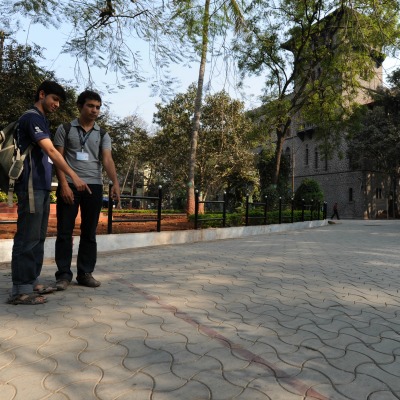 Pune: The situation for the hostel students of College of Engineering, Pune (CoEP) is going from bad to worse. Students continue to be terrified of walking to the college from their hostel campus because of fast-moving vehicles and irregular traffic management. These has been no written or verbal reply to the request letter sent by the college authorities to the traffic commissioner and Pune municipality commissioner on March 21. Now, the college authorities have sent a reminder on May 2 to highlight the plight of the students.
The reminder letter was sent to the Traffic Commissioner, Pune Municipality Commissioner and the Deputy Chief Minister along with the newspaper articles that had covered the issue to make a better impact.
"The students are agitated and so is the hostel staff. People drive with no traffic sense and this is creating a nuisance for our students. We need the government authorities to look into this matter as soon as possible" said Brigadier K.S. Pathania, General Manager (Administration).
"Since the past 8 months, we have been requesting and finally a month back we sent an official letter, but all in vain. The casual attitude of the government officials is highly disappointing. We guess they are waiting for a bigger mishap to take place, which might result in unpleasant situations" added Anil Sahasrabudhe, director of CoEP.
While the written exams for most students are over, the orals and projects are still pending. "I go to the college library every morning, when the traffic is at it's peak. The guards help us cross the road from the hostel, but it is difficult without the guards around. I hope there is some change in the traffic management in the next semester at least," said Komal Garg a First year Engineering who lives in the girl's hostel.
Measures requested by college authorities to alleviate the problem:
- Widening of Footpath on Sancheti Bridge with Railing
- Pedestrian Crossing Signals with Zebra Crossing
- Provision of speed breakers
- Provision of Sky Walk from COEP Hostel to college
- Vehicular underpass to connect south and north campus
- Independent Exit Ramp for south campus (promised by the PMC, but no work started yet)