Flying into the clouds | Fighter pilot MP Anil Kumar was paraplegic for the past 30 years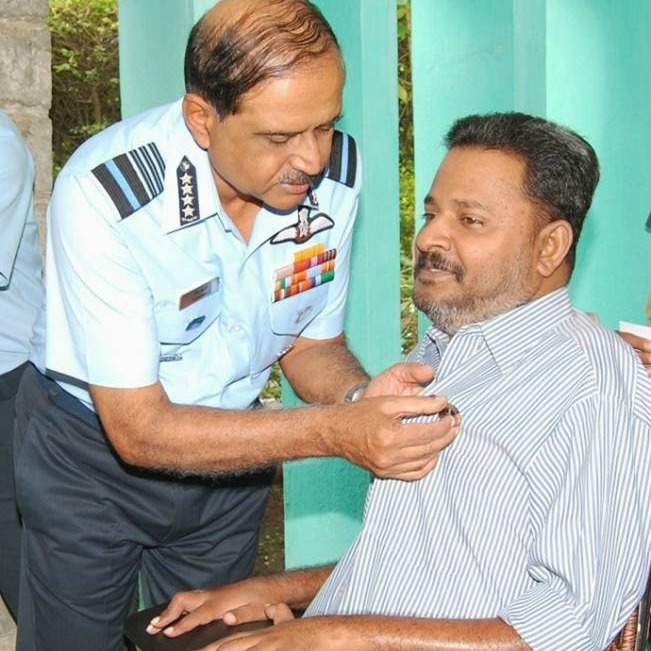 Pune: The chairborne warrior, as his friends fondly called him, and flying officer MP Anil Kumar, who lived the life of a paraplegic for thirty years after a motorbike accident paralysed him from the neck down, died on Tuesday at the paraplegic rehabilitation centre at Khadki on Tuesday.
He was known as a great writer, who loved his young students and had a vast knowledge on almost every subject under the sun. He shot to fame when the Maharashtra State Board published an essay by him in school textbooks in 1995, as a tribute to his life and courage. He wrote most of his work on a computer, typing with a pencil between his teeth.
Popular for his cheerfulness and fighting spirit, Anil Kumar was a fighter plane pilot with the Indian Air force. However, life demanded that he fought a different battle.
Anil Kumar crashed headlong into a barrier at the Kirkee cantonment camp as he was on his way to work in the third year of his service. He broke his neck and was paralysed from the neck down. He spent 30 years of his life after that as a paraplegic at the military hospital in Kirkee. He died on Tuesday of acute myeloid leukemia.
Kumar's friend, Vinita Deshmukh, a senior journalist and RTI activist, describes his handwriting as beautiful. She says he's write using a pencil, held to his mouth.