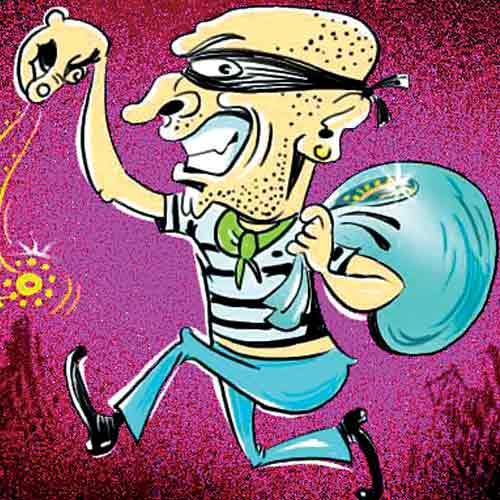 Pune: Despite the heavy police bandobast against the backdrop of stone pelting incidents in some pockets of Pimpri Chinchwad area, chain snatchers had a field day on Saturday as five chain-snatchings took place, in which gold ornaments worth Rs 2.47 lakh were stolen.
The five chain snatching incidents took place in Chinchwad, Sangavi, Chatushringi and Wanwadi police station jurisdictions.
Two unidentified bike-borne persons allegedly snatched a gold chain of a 53-year-old woman worth Rs 35,000 on Friday at 8.30 pm at Laxmi Nagar in Chinchwad. The woman, Laxmi Shah, was on her way home with her daughter when the incident took place. She has registered a case with the Chichwad police station.
The Chinchwad police has also registered a case, in which a gold chain worth Rs 20,000 of 33-year-old Vaishali Thackeray was snatched by two unidentified people, who had were bike-borne at Bijli Nagar. The incident took place at 12.30 pm on Saturday.
After four hours of the Chinchwad incident, the third incident took place in Navi Sangavi in which two people who came on a bike snatched the gold chain of Alaka Kandare worth Rs 82,000.
The fourth incident took place at Pashan Baner Link Road in which two bike-borne chain snatchers allegedly made away with a gold chain worth Rs 54,000 of 65-year-old Mangal Khot. The incident took place at around 2.15 pm.
As per the cops, all four incidents could be the work of the same gang, who went on a chain snatching spree on Saturday. The fifth incident took place in Wanwadi Gaon, in which a 50-year-old woman Shobha Shewale, lost her gold ornaments worth Rs 50,000 to chain snatchers who intercepted her when she was on her way to home at 3.45 pm.
Cops are perplexed as to how to resolve the chain-snatching menace.