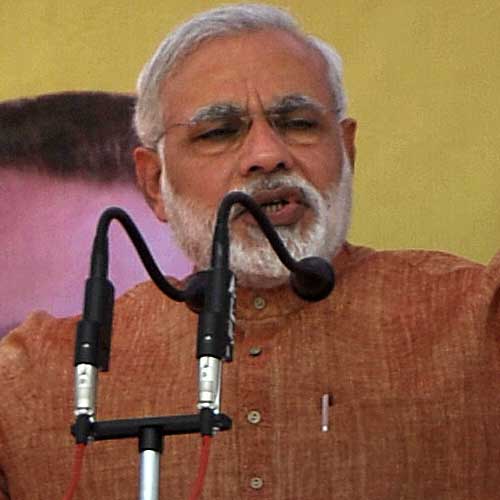 Pune: To capitalise on public rally of Gujarat chief minister Narendra Modi on Saturday at Sir Parshurambhau College ground, BJP-Shiv Sena alliance leaders are trying their best to make this rally a game-changer for Pune and Baramati, which are Congress and NCP bastions respectively.
The rally which would begin at 6pm is expected to be attended by around two lakh people. The entry for citizens would be from the main gate of Tilak Road's S P College. The BJP's western Maharashtra spokesperson Shripad Dhekane has appealed the citizens to avoid bringing water bottles or carry bags while attending the rally. Modi is likely to arrive at 7 pm since he would be visiting Ahmednagar before Pune and will be flying from Nagar to Pune in the evening.
BJP's Anil Shirole is the candidate for Pune seat while Mahadev Jankar is contesting from Baramati. Besides Dilip Gandhi, sitting MP and former Union Minister of state for ship-building is contesting from Ahmednagar. All the candidates including Shivajirao Adhalrao-Patil and Shrirang Barne will also attend the rally.