Some of the best local foods from across the globe are in your city. Rupika Vatnani tells you what to look out for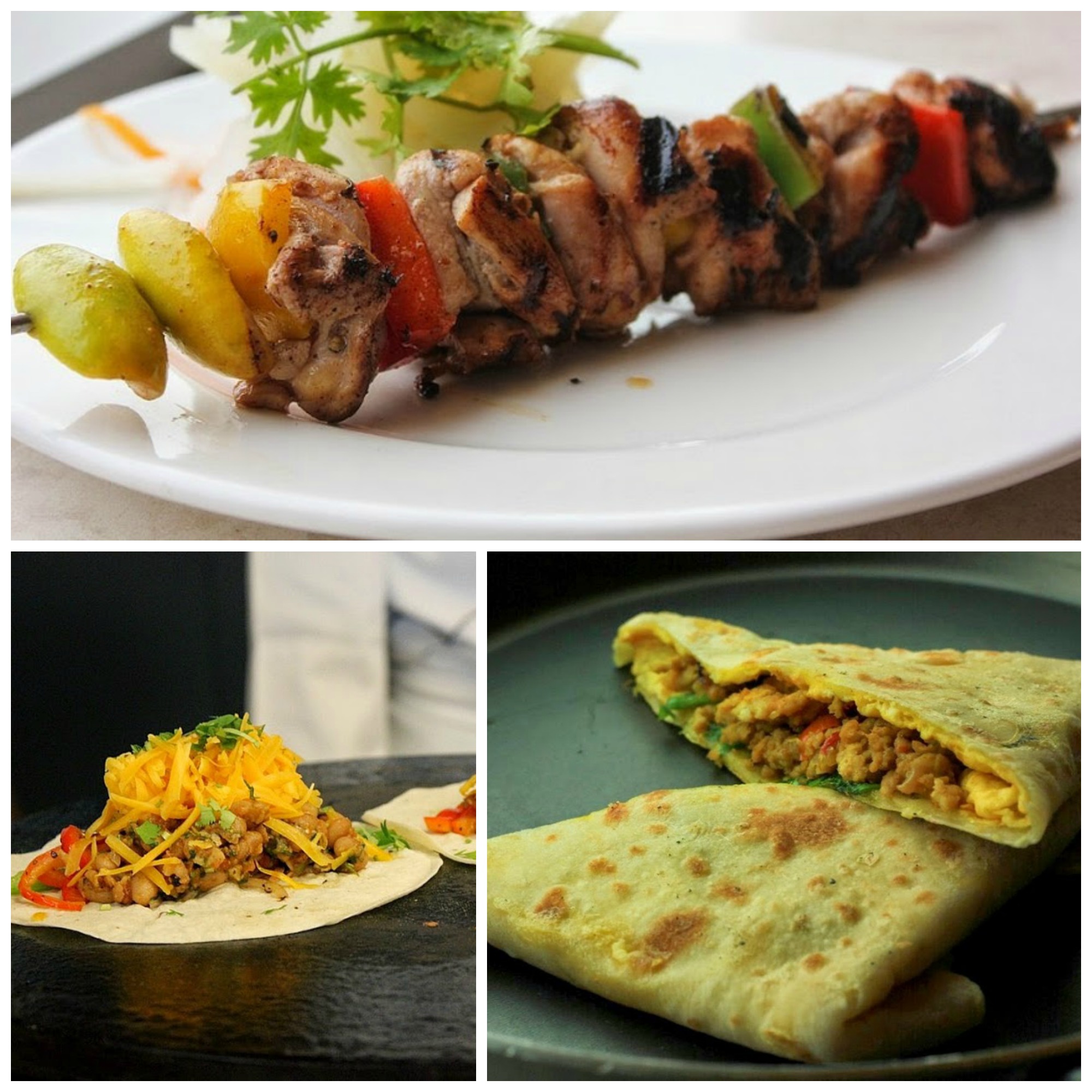 From Bangkok to Baghdad, Mexico City to Mumbai — street food to a large extent, is representative of the underlying gastronomic vibe of the city. The cook-flip-serve variety of brisk eats keeps many a tummy sated on the go during the day, and often is the delectable focus of a relaxed evening about town. The earliest versions of QSRs (quick service restaurants), street food carts are a great equaliser, unifying strata of the hungry populace, even if ultimate dining environs, for takeouts for example, may differ.
Chef Amit Chand at the eight month-old Novotel in the city is a big fan of tasty, quickly-dished food on the streets. "There's nothing quite like travelling to a new city, asking the locals for recommendations and soaking in the neighbourhood culture while digging into your plate of dumplings or wraps", he says. Chef Chand brings his culinary street cred acquired from travels to the best street food markets globally to the 'Street Foods of the World' festival, currently underway at The Square restaurant. Here, he shares some of his favourite recipes from the fest.
Murtabak
Ingredients:
Refined flour 225 gm
Salt 8 gm
Ghee 15 gm
Lukewarm water 200 ml
Oil 100 ml
For the filling
Mince from chicken leg 500gm
Eggs 2
Ghee 30 gm
Chopped onion 20 gm
Garlic, crushed 2 cloves
Ginger, chopped 5 gm
Turmeric powder 5 gm
Garam Masala 5 gm
Coriander leaves, chopped 8 gm
Salt to taste
Black pepper 5 gm
Red chilli fresh, chopped 2
Method for Roti:
Place flour and salt in a large bowl and rub in the ghee. Add water and mix to a fairly soft dough. Knead the dough for 10 minutes. Divide the dough into equal size balls and place them in a small bowl, drizzle oil, pat all over and keep aside.
Method for Filling:
Heat the ghee in a pan and fry the onion until soft. Add the garlic and fresh ginger and continue to fry till the onion is golden brown. Add the turmeric and chopped chilli and stir for a minute. Put in the meat and heat until cooked.

For the Murtabaks:
Season the beaten egg with salt and pepper. On a smooth surface, spread a little oil and flatten one of the dough balls with a rolling pin and gently press with fingers, spreading the dough until thin. Heat the griddle and add ghee. Wrap the roti over a rolling pin and transfer it on to the griddle. Spoon the beaten egg and spread over the middle portion of the roti. Sprinkle some meat over and just before folding, add some sliced onion. Fold over the sides of the roti, like an envelope. Turn it over and cook the other side.
Note: For a vegetarian version, substitute the chicken mince with chopped assorted vegetables, and skip the egg layer if so desired.
Bean Fajitas

Ingredients:
Borlotti beans or rajma (boiled) - 80 gm
Cumin powder - 5 gm
Coriander, chopped - 20 g
Tomatoes, peeled - 2
Salt to taste
Tortilla sheets - 2
Cheddar cheese, grated - 15 gm
Tomato, chopped - 1
Onion, chopped 40 gm
Green chillis, chopped - 5 gm
Tabasco - A few drops
Sugar - 5 gm
Onion, sliced - 30 gm
Bell pepper, sliced - 15 gm
Olive oil - 50 ml
Black pepper- 5 gm
Garlic, chopped - 5 gm
Sour cream - 100 ml
Method:
For the salsa, mix the chopped tomatoes, onion, chilli, coriander, Tabasco, lemon juice salt and let macerate. In a hot pan, add some olive oil, add chopped garlic and onions. Cook till onions lose colour and add the beans and chopped peeled tomatoes. Mash the mix with a ladle, add cumin and fresh coriander and adjust seasoning. On a griddle, heat the tortilla sheets and spoon over the bean mixture along with onions, bell peppers and grated cheddar. Enclose each tortilla sheet like a wrap and keep aside.
Serve the fajita with the prepared tomato salsa and sour cream.
Chicken Souvlaki

Ingredients:
Chicken leg, cubed - 220 gm
Hung yoghurt - 40 gm
Fresh pomegranate, seeded - 1
Cinnamon powder - 5 gm
Cumin powder - 10 gm
Star anise powder - 3 gm
Lemon, juiced - 1
Olive oil - 50 ml
Bell pepper dices - 40 gm
Garlic, chopped - 10 gm
Pomegranate juice - 10 ml
White pepper powder - 5 gm
Salt to taste

Method:
In a bowl, add the chicken leg cubes, yoghurt, pomegranate, cinnamon powder, cumin powder, star anise powder, lemon juice, olive oil, bell pepper dices, chopped garlic, pomegranate juice, salt and white pepper powder. Mix these ingredients well and let the chicken marinate overnight. Skewer the chicken alternating with the peppers and cook on a hot griddle till golden brown on all sides and cooked through.
Serve with lemon wedges and a side salad
The 'Street Foods of the World' festival continues until May 25
The author is the Pune head for Food Bloggers' Association of India (FBAI). FBAI is one of India's premier online news channels on food, chefs, food events and food bloggers, and is an influencer that is making its presence felt across the Indian food and beverage electronic, online and social media space.