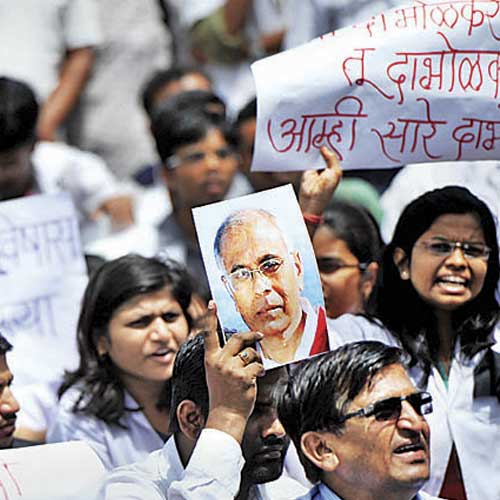 The Pune bandh called by all parties to condemn the killing of Dr. Narendra Dabholkar was partially successful with most of the shops and schools in the old city areas remained shut though it didn't have much effect on life in the suburbs.
The call was given by political parties, anger could be seen in the protesters with many demonstrators blaming the political system for the death of Dr. Dabholkar. Peth areas of the city including Lakshmi road, Bajirao road, Kumthekar road and Tilak road saw good response.
Additional commissioner of police (administration) Abdur Rehman said, "Nearly 90% of the Peth area observed bandh. However, however, in suburbs the bandh got 40 to 50 % response."
Public transport service remained unaffected. The functioning of Pune Mahanagar Parivahan Mahamandal Limited (PMPML) went on smoothly. Rickshaw Panchayat, biggest rickshaw union of the city, had given a bandh call but, according to union leaders, only 40% of rickshaw drivers participated.
Parties and NGOs organised a protest rally from Pune Municipal Corporation main building to Mahatma Phule Mandai. A number of youngsters and medical practitioners participated in the rally.