Parents refuse to send children in buses, pay transport fee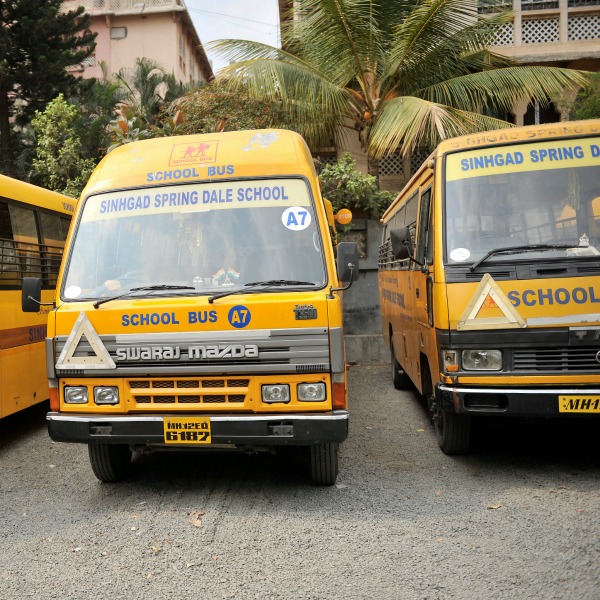 Pune: Even after a four-year-old girl was molested by a bus attendant aided by driver, parents of other students allege that the school is only worried about damage control and shying away from implementing safety norms for school children.
On Saturday, the school authorities distributed complaint forms to the parents of students who travel on A-7 route bus where the four-year-old was sexually abused.
The parents were asked to fill the forms and give it to the school, however the school has not given the same forms to other parents whose children travel from other nine route buses.
Parents were angered by the move claiming that the school is only distributing forms to this route as they want to do damage control and are not really interested in safety of children.
Meanwhile, head of institution Dr MN Navale said that in future he would be giving surprise visits on the school buses and will see whether the safety norms are followed.
As many as 50 parents today went to the school and have submitted an application to the authorities demanding various safety norms in the school buses.
"Till the time, all these demands are not met, we will not send our children in buses and will not pay the transport fees," said angry parents.
"It seems that they are trying to split up the unity of parents who have taken stand against the school," said a parent, whose son travels by route 3 bus.
Demands of parents
Driver and the male attendants should not touch kids; there should be two female attendants on the buses and their cellphone numbers should be given to the parents; there should be CCTV cameras, first aid boxes and other safety tools available on the buses.