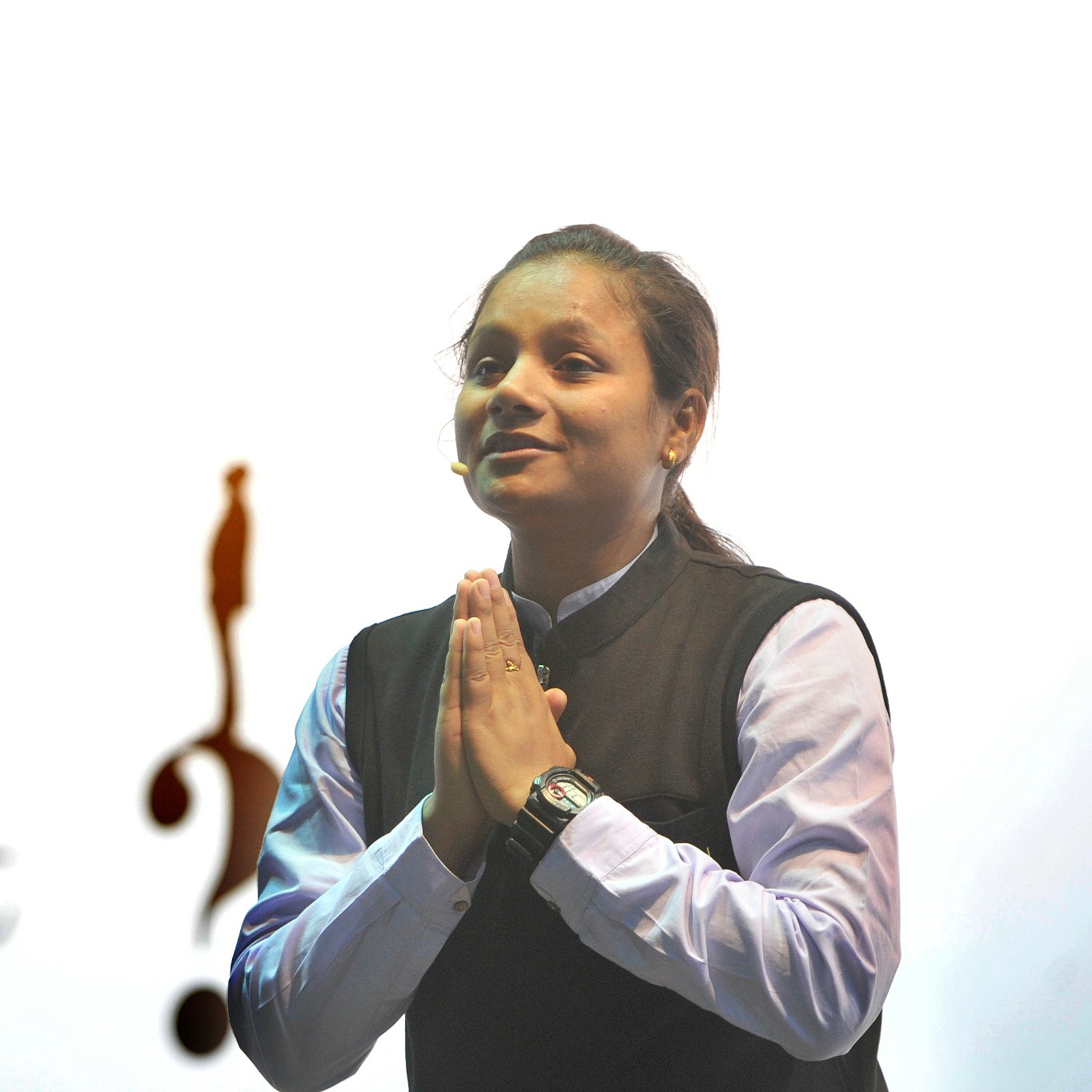 Pune: At least once in our life time, we all have to stare into the dark face of death. For Arunima Sinha, the question that changed everything was just, "Now What?"
The first female amputee to scale Mount Everest, Sinha, captivated the hearts of city youth with her story of great endeavour recently at a public programme 'What's your Mt. Everest. The programme initiated by city-based Life School, Sinha enlightened a packed audience of over 3,000 at Ganesh Kala Krida Manch in the city.
Introducing Sinha, founder of Life School and inspirational speaker, Narendra Goidani, said that listening to the life story of a woman having such undying spirit, it makes all of us to look at our own challenges from a different perspective.
Sinha says that she has learnt a lot from her experiences. "I turned my greatest weakness into my greatest strength. I appreciate those who criticised me for taking the Mt Everest challenge. I proved them that you need willpower and not a leg to climb Mt Everest," she said.
Sinha's story
As a 22-year-old girl, Arunima Sinha was a national-level volleyball player with international aspiration. But, her dreams were crushed, when she was thrown off a running train by goons. They had attacked the train that she was travelling on at night. Over 49 passing trains crushed her leg that night. Next morning when she lay on the hospital bed, she felt misery, anger, frustration with life and tremendous self-pity. After recovering, she found herself faced with the question: "From here, now what?" and it changed her life. In less than two years, on May 21 2013, Sinha became the first female amputee to scale the Mt Everest.