Kalpesh Krishna had also topped his Class X exams two yrs ago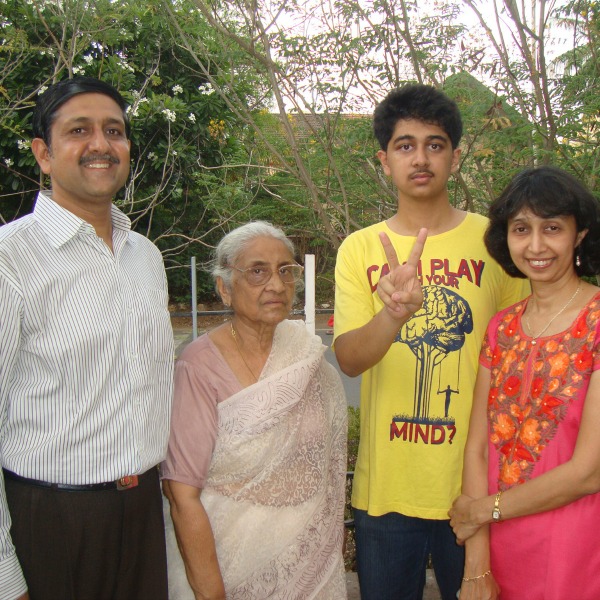 Pune: Continuing his quest for success, Kalpesh Krishna from Army Public School, Pune, topped the Central Board of Secondary Education (CBSE) Class XII examination in the city with 98.2 per cent. Krishna had topped Class X in the city as well two years ago, with 98.6 per cent and standing second pan-India.
Kalpesh, who topped in the city from Science stream, told dna that he was expecting 97 per cent. He said, "However, 98 per cent is a surprise to me, and I am thankful to all who extended their support in achieving success the second time." Son of a dermatologist father and professor mother, Krishna aims for a seat in the IITs. He recently gave the IIT-JEE (Advanced) and is hoping for a good results.
Binita Poonekar, principal, Army Public School, said, "Our school has kept up the tradition of producing toppers like Kalpesh." She said that this year too the school bagged 100 per cent results and in the science stream three students including two girls scored over 97 per cent.
In the commerce stream, Arshia Salunke scored 97.8 per cent whereas in the humanities stream Roshni Kadam scored 93.6 per cent. Talking to dna, Arshia said that she was expecting such marks and was happy. Arshia is currently preparing for the CA exams, but aspires to become an IFS officer.
At Kendriya Vidyalaya, BEG, the pass percentage was 100 per cent. Samruddhi Rajesh Raj scored 95.8 per cent, whereas Rishabh Singh and Agatha Chaterjee scored 93.2 and 95.4 per cent respectively from the science stream.
In the commerce stream, Nisha Devi scored 93.8 per cent, Jasmine Mary scored 92.8 per cent and Viru Singh scored 91.2 per cent. From the humanities section Kapil Balwani, Rukshar Bano and Jyoti Raghav scored 90.4, 88.2 and 84.8 per cent respectively.
At Kendriya Vidyalaya, Ganeshkind, 76 students appeared and passed the exam. The topper in the science stream secured 74.6 per cent, while that in the commerce stream secured 74.8 per cent.
In Kendriya Vidyalaya Air Force Station, 11 students out of 128 students secured more than 90 per cent marks. In science stream, Kshitija Wagurdekar secured 94.2 percent while in commerce stream, Shalini Tripathi secured 92.4 per cent to top in the school.
At DAV School Bhargav Ghanekar scored 97.6 per cent from the science stream and Akansha Khale secured 94 per cent in the commerce stream. As per the tradition the school has again registered 100 per cent pass percentage with 51 out of 188 students scoring over 90 per cent.
At Delhi Public School a total of 66 students had appeared and all passed the exam. Principal, Neelam Chakraborty, said that Ishita Gupta from the commerce stream secured the first position in the school with 97.8 per cent and from the science stream, Abhiyuday Puri got 96.6 per cent.