Getting Ready for the day long campaign : Everyday, without fail, his wife performs ritual of waving lit lamps (Aukshan). His grand-son capturing the moment.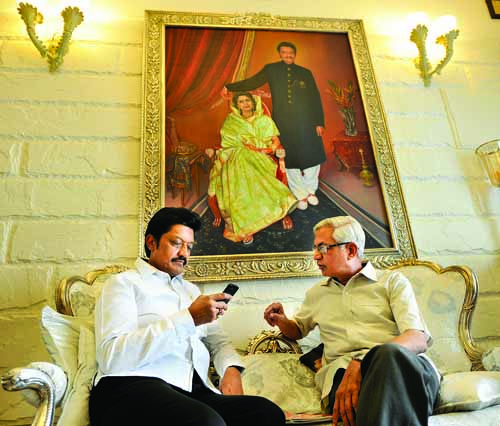 Having a 'Charcha' : Before getting out for the road show in the city, Shirole is having a morning chat.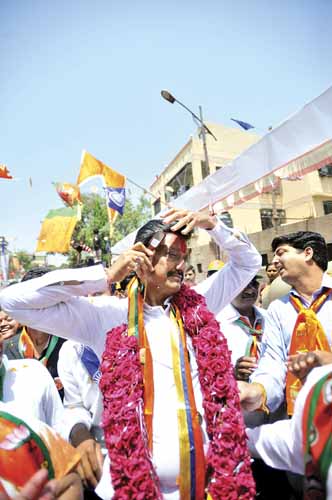 Always groomed : Shirole makes sure he is always Prim and proper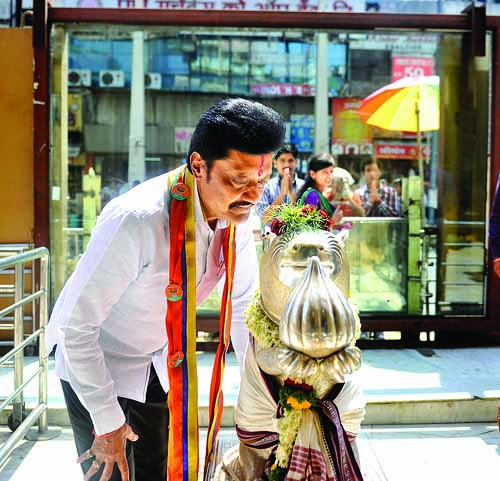 Making a Wish : While on a way to road shows in Parvati area, he made sure that he pays visit to city's darling deity, Shrimant Dagadusheth Ganapati Temple. What is he wishing.... to become MP from the city ?
Blessings are needed : While road-show in the Parvati Darshan area, a-105-year-old woman, made a way through a crowded party workers and blessed Shirole.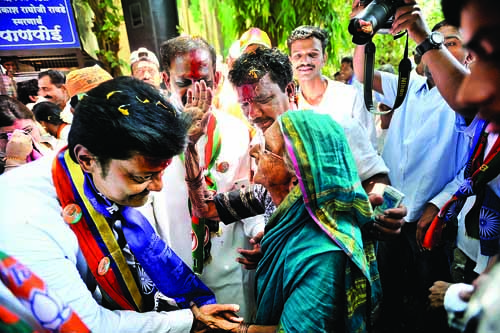 Age no bar: A 105 year old woman made way through the crowded party workers and blessed shirole during his road show.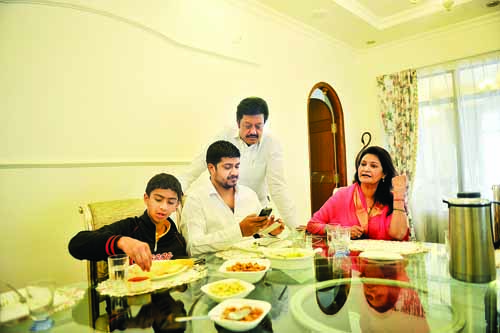 Family Comes First : Despite a busy day ahead, Shirole tries to keep equilibrium in his politicall and personal life and makes it point that he has breakfast with his wife two sons, daughter-in-law and grand son. He while taking the breakfast, gets information of day schedule from his campaign managers.