fitternity.com could be the ultimate destination for all your health and fitness needs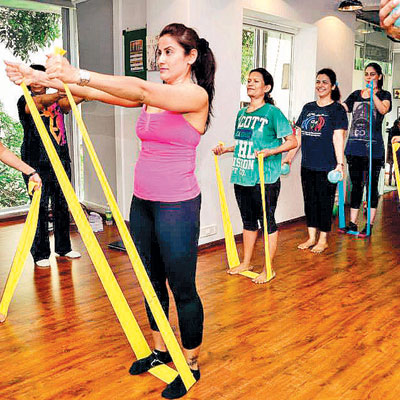 It was the difficulty she faced in finding a personal trainer close to her new home that drove (pun intended!) CEO Neha Motwani to set up fitternity.com. Today, the website is popularly known as the 'TripAdvisor' of the health spectrum—capoeira, aqua zumba, aerobics, martial arts—fitternity.com assists you to plan and procure the perfect solution for your health regime.
The offerings on fitternity.com get you hooked from the word 'go', be it the free trials or the exclusive subscription offers. 'Finder', the website's primary offering, is a search engine that engages the user into the website's communities. With a library of articles pertaining to health, user groups with varied interests from cycling to parkour and an e-store that delivers goods across the country, fitternity.com offers an ecosystem of health.
'Events', a feature that augments healthy living is another offering from the newly-launched website. The fitternity.com team recently hosted a two-day workshop series in association with Tangerine Arts Studio, Bandra West. The series included sessions with experts from the fields of zumba, masala bhangra, etc.—all this at a price of Rs. 500.
fitternity.com also launched a downloadable Fitness Guide 2014 Mumbai—a booklet offering subscriptions in several fitness outlets at great discounts. Readers may also pick up the copy and answer a simple question to win a month's membership of Gold's Gym.
Speaking about her initiative, Motwani says, "The journey has been thrilling. We are excited to be part of something that is increasing awareness about health and fitness."