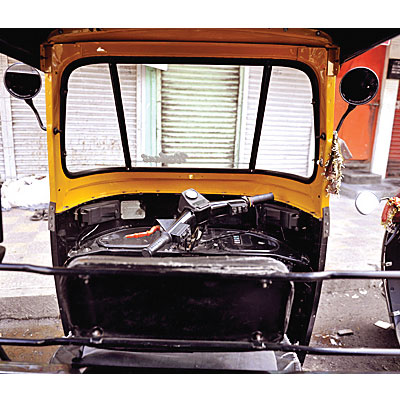 It's possibly the best time for lakhs of Mumbaikars who travel by autorickshaws everyday, and have had to endure some of the bumpiest rides in their life.
It was 10 months ago, on August 1 last year, that the rule, all rickshaws over 16 yeas should be scrapped, came into effect. And rickshaw industry experts now believe that nearly a quarter of rickshaws currently running on city roads are new.
If you look carefully, you will notice that there are thousands of autorickshaws on Mumbai's streets now with better seats and more powerful engines. They are also driver-friendly: more leg-space and lower brake pedals (the driver's foot won't pain much now from braking all too often).
For Mumbaikars the good news might get even better. Speaking to DNA, Thampi Kurien, chief, Mumbai Rickshawmen's Union, said that a large number of new vehicles were expected in July too.
"The rule to scrap over 16-year-old rickshaws came into effect on August 1 last year. Due to certain technicalities, that has meant a very large number of rickshaws will complete 16 years in July, and will need to be replaced. So there will more new rickshaws on roads from next month," Kurien said.
According to figures with Bajaj Auto, the leader in autorickshaw trade with a market share of 98%, more than 24,000 new vehicles have been sold in the last eight months across Mumbai Metropolitan Region, and most of it in the city itself.
According to company officials, a considerable number of rickshaws being registered at Andheri and Wadala Regional Transport Offices are the more powerful 4-stroke version of the vehicle. With this version costing just Rs 8,000 more than the 2-stroke variety, Bajaj officials said the choice was coming down to what a driver is comfortable with.
RTO figures show that on an average, around 35 autorickshaws are being registered at Wadala RTO everyday. The figure for Andheri RTO is around 27 rickshaws per day. All these registrations are of the new model.