Says there's talk of 'Modi era', the 'Advani era' has not yet ended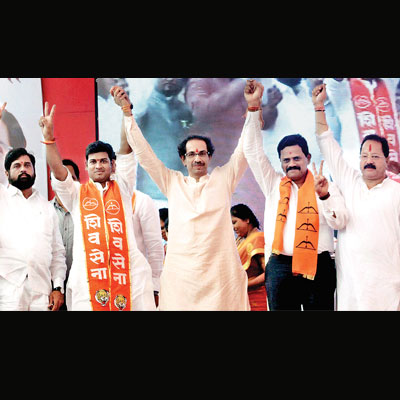 Shiv Sena president Uddhav Thackeray on Saturday cautioned ally BJP against virtually dumping a senior leader like LK Advani.
"There is talk that a 'Modi era' has started in the BJP, but the 'Advani era' has not yet ended in the country's politics. He has achieved this pinnacle of success by his struggles and sacrifices in public life," Uddhav said in an editorial in party mouthpiece 'Saamana'.
Referring to the recent imbroglio in the BJP over various issues concerning Advani, including allocating a Lok Sabha constituency of his choice in the 2014 elections, Uddha hinted at certain backstage maneouvers, which can have negative implications for that party.
"Advani held the view that (Narendra) Modi's name should not be declared as prime minister candidate in haste, but his opinion was ignored. Advani subsequently resigned from all party posts, creating a political earthquake. Though he later relented, at regular intervals, there are minor tremors arising out of his unhappiness in the party," the edit noted.
Complimenting Advani for excellent health despite touching his nineties and enjoying an unblemished political image, Uddhav observed that his position as the BJP patriarch is important and will continue to remain so.
While declining to comment on BJP's internal affairs, he pointed out that these incidents serve to attract the public attention and make them form their own opinion.
Referring to Advani's reported contention that when all leaders could get a constituency of their choice, why should he be denied the same privilege, Uddhav said the BJP did not declare Advani's name till the last minute.
"There is a strong 'Modi wave' on the electronic media. All his rallies around the country are said to get a massive response. But, even a senior leader like Advani has not lost touch with the masses," Uddhav concluded.
—(With agency inputs)